Looking to spend some time among nature?
Check out some of the most popular attractions, eat the tastiest treats and make merit at stunning temples. 
.
E-Sarn, the northeastern region of Thailand, is often unfairly overlooked by tourists, but it contains some of the country's most interesting tourist destinations. As well as some great natural spots to visit, you'll find that the region has done a great job of converting its existing resources into new and exciting tourist destinations which are just awaiting travellers who dare to venture a little off the beaten track. Today, we are leading you to Ubon Ratchathani for a northeastern extravaganza which takes in unspoilt nature, great food and fascinating culture. 
.
For this trip to Ubon Ratchathani, we'll be showing the most beautiful natural destinations, quality accommodation and striking temples that the province has to offer. If you are ready for the adventure, then read on.
Itinerary 
Day 1 
Day 2 
For more information please contact : TOURISM AUTHORITY OF THAILAND , UBON RATCHATHANI OFFICE
(Area of Responsibility : Ubon Ratchathani, Amnat Charoen, Yasothon, Si Sa Ket)
Location : 264/1 Khuenthani Road, Amphoe Mueang, Ubon Ratchathani 34000
Tel : +66 4524 3770, +66 4525 0714
Email : tatubon@tat.or.th  
Website : http://www.tourismthailand.org/ubonratchathani 
Looks like a pretty tempting trip, right? Aside from these great spots, Ubon Ratchathani and the surrounding E-Sarn region has a whole lot more in terms of tourist attractions. It's time to explore!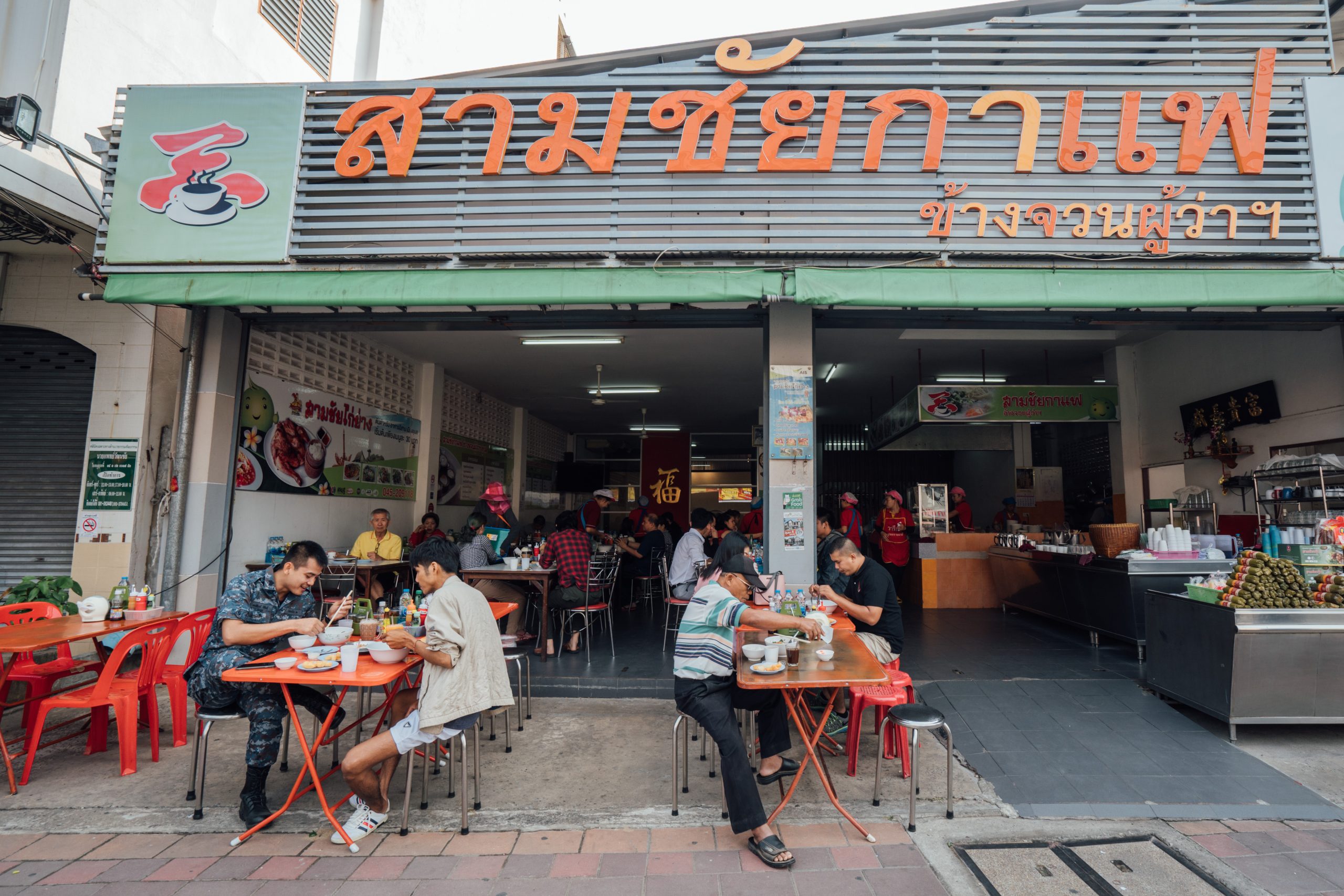 Upon reaching Ubon Ratchathani,  our first stop is breakfast at Samchai Cafe. Choose from a variety of local delicacies including Kuay Jab noodles, pan-fried eggs and rice porridge and enjoy a hot or cold beverage in the chilled atmosphere before kicking off the trip.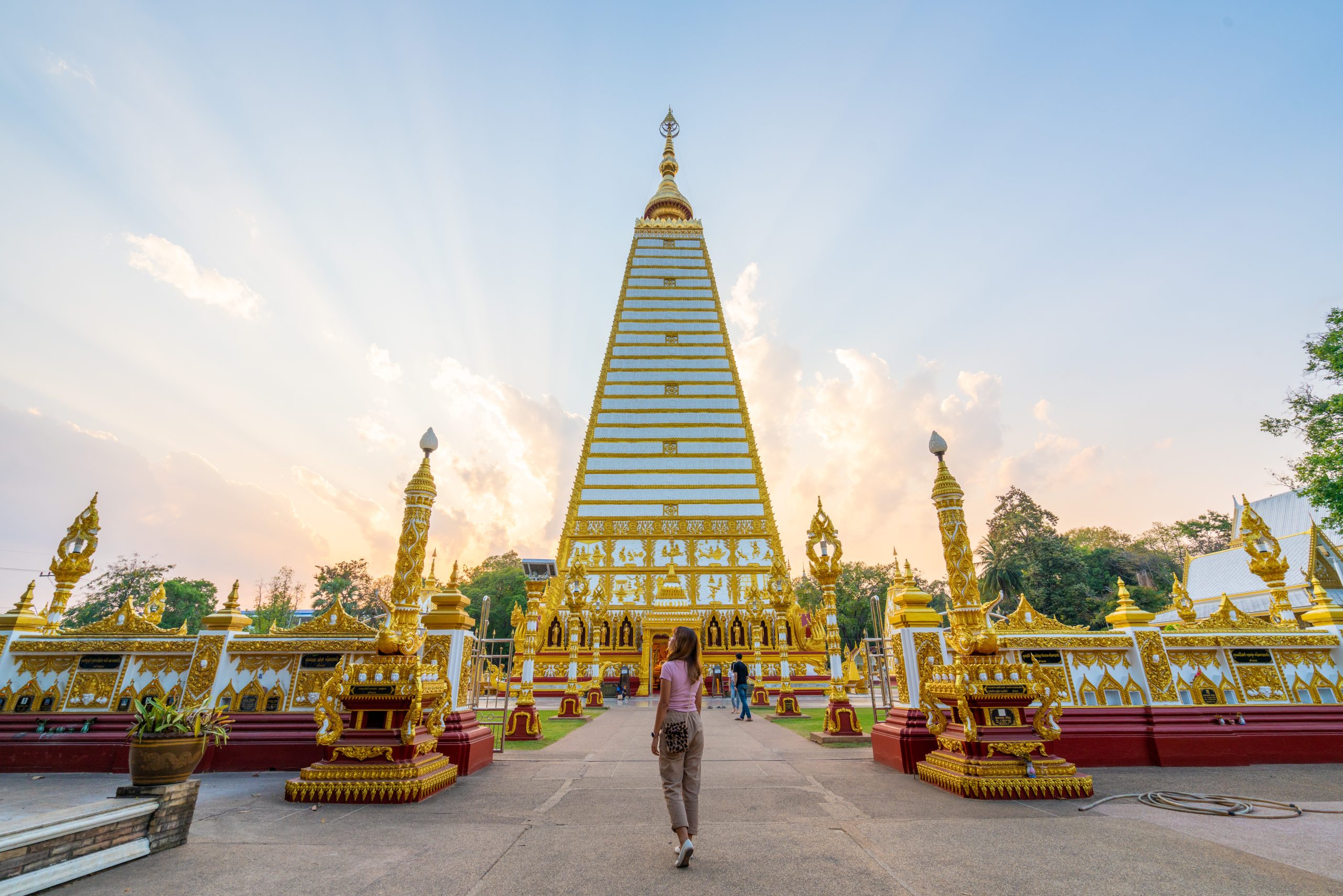 Now that you're full, it's time to check out Wat Phra That Nong Bua, one of the province's most important and the most well known temples and home to the Phra That Chedi Si Mahapo, a spire associated with the year of the snake which was constructed to commemorate 25 centuries of Buddhism in the year 1957,  and the design was based on a spire from Bodh Kaya in India.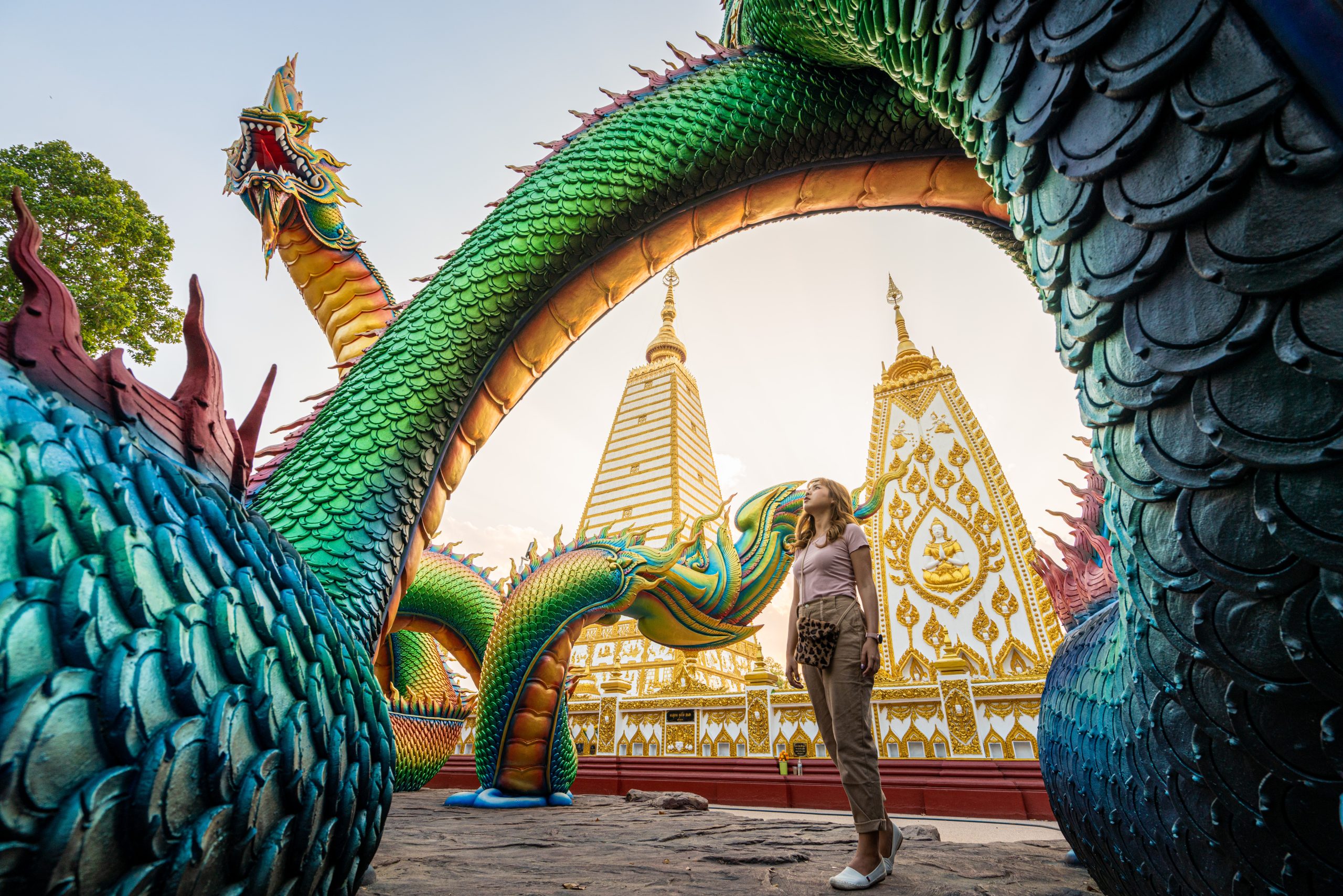 The temple houses important Buddhist relics  which are guarded by two huge Naga serpents at the entrance to the Chedi.
Don't forget to give offerings and make merit while in this beautiful and highly significant place of worship.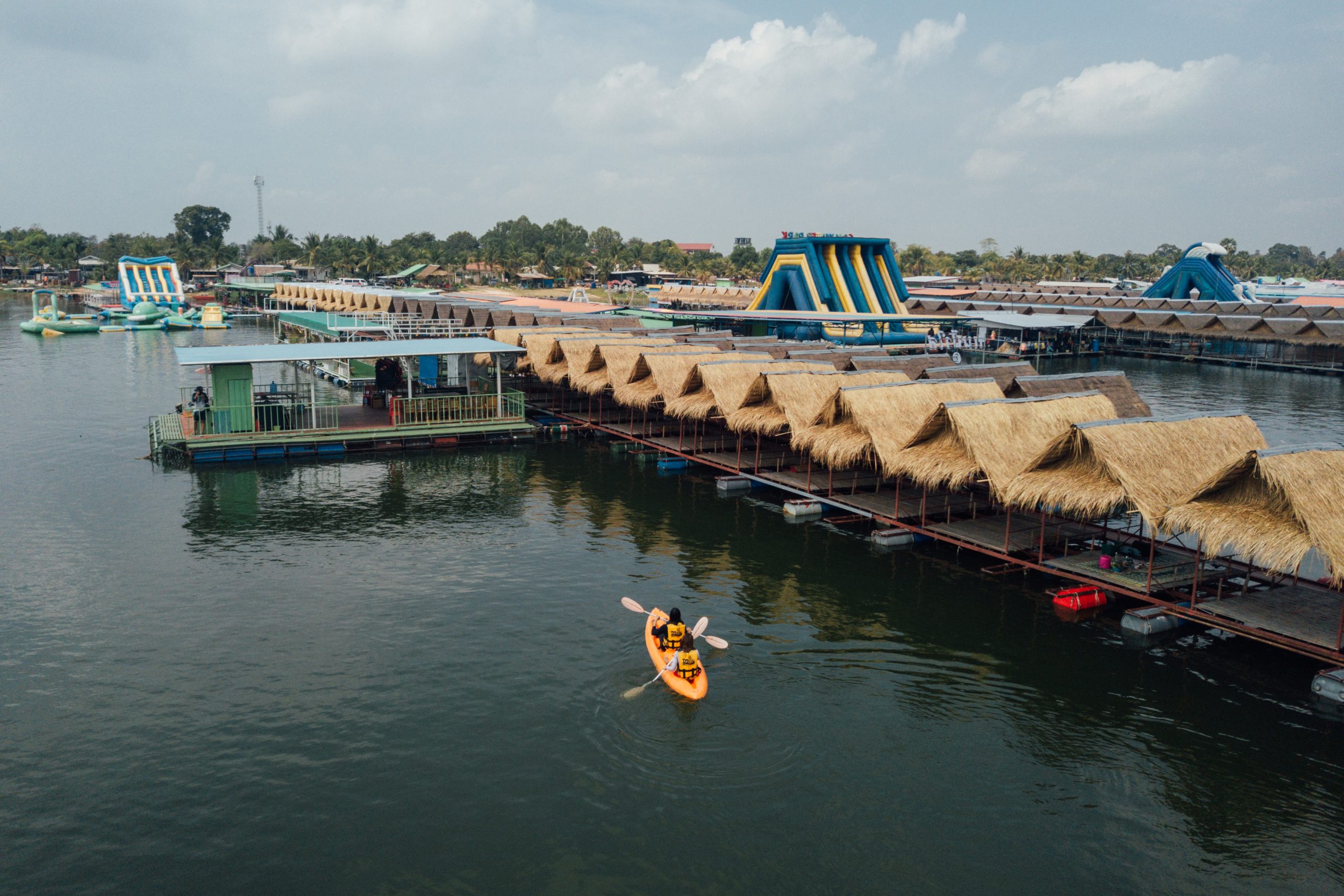 Our next stop is 'Pattaya Noi' , a waterside plaza offering food, water sports and a chance to chill. Perched on the edge of the Sirinthorn reservoir, this place is popular with locals and people from neighbouring provinces.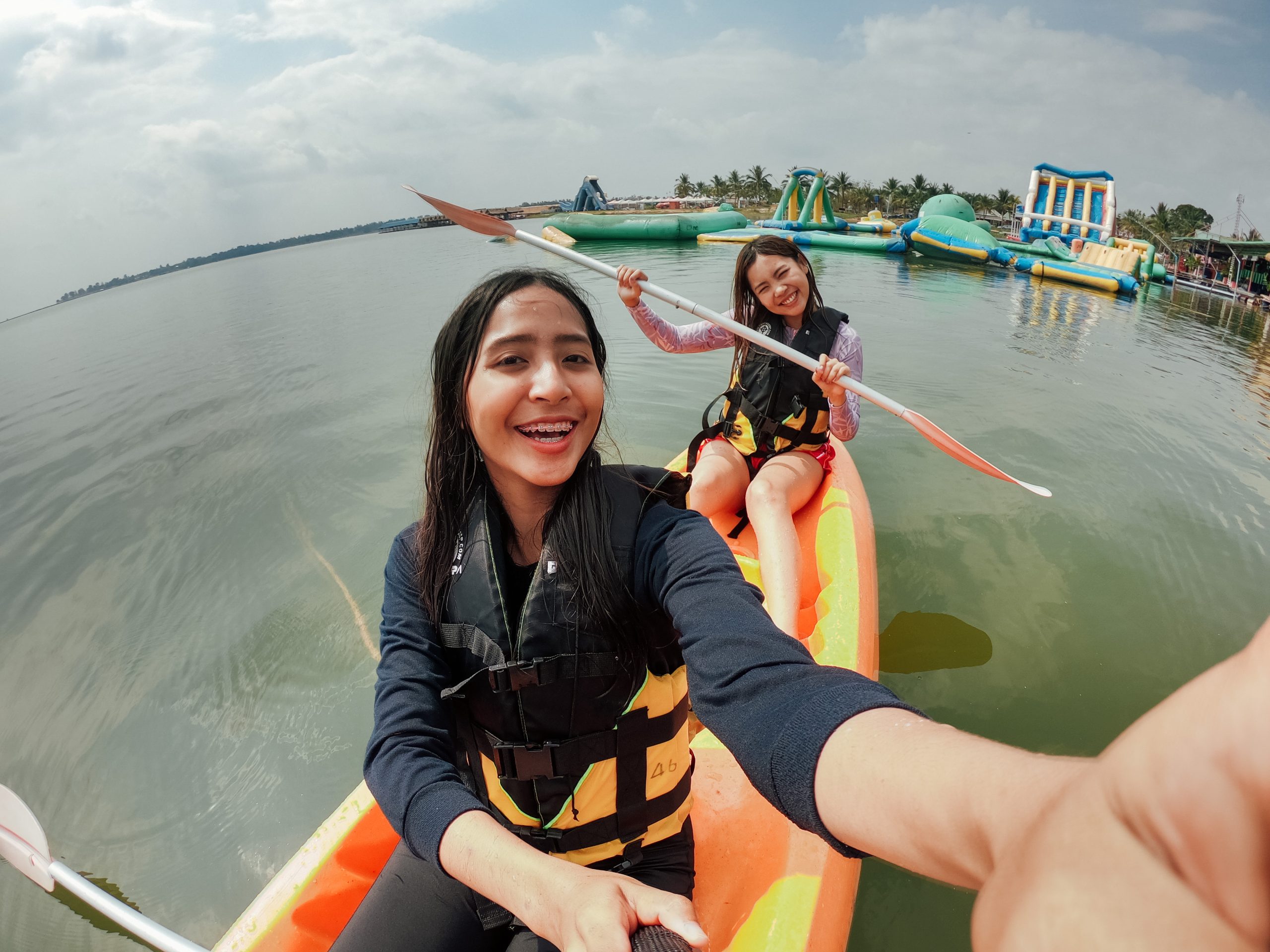 There's a lot of fun to be had here with kayaks and a water park with rides and slides.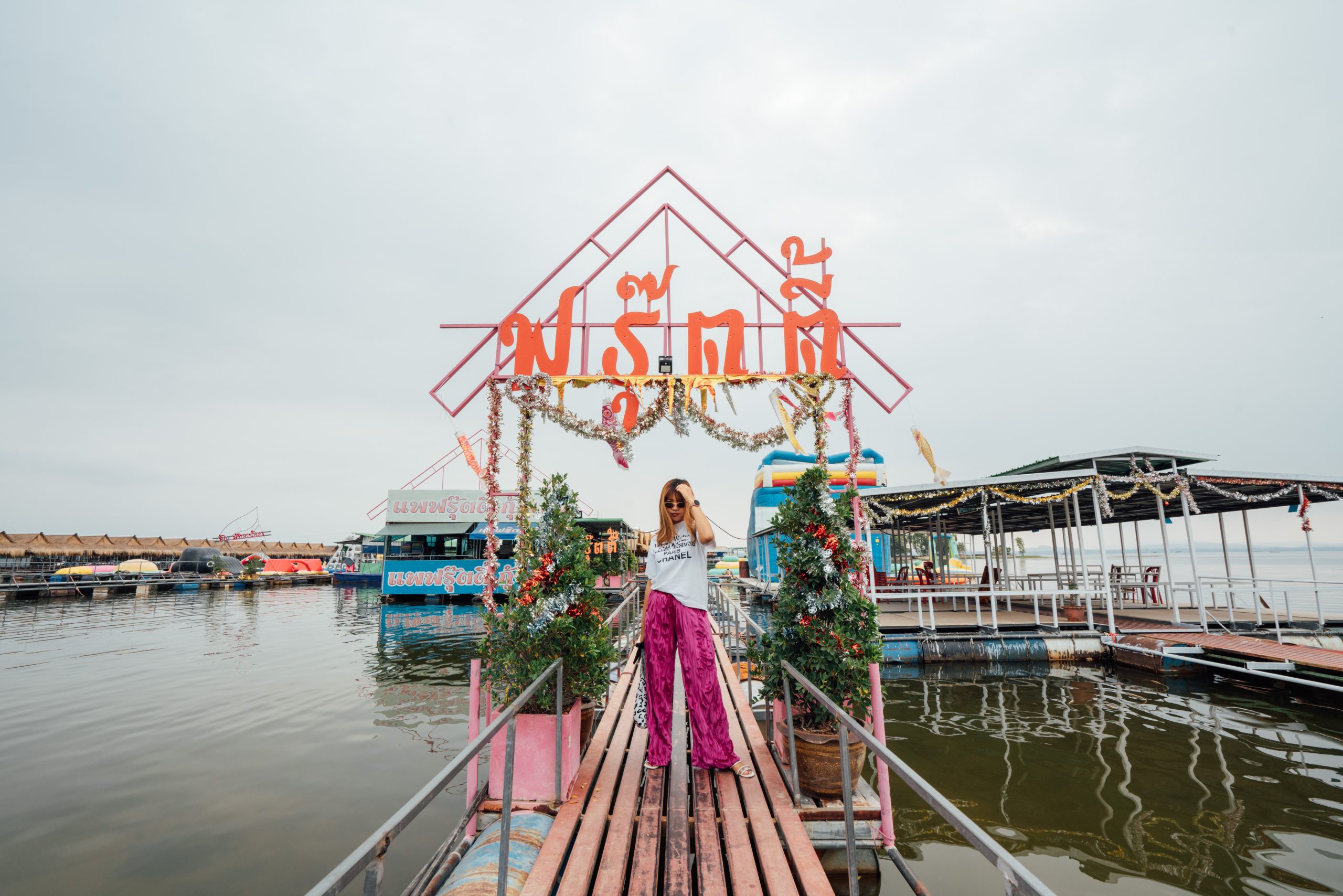 There are also a lot of floating restaurants serving various cuisines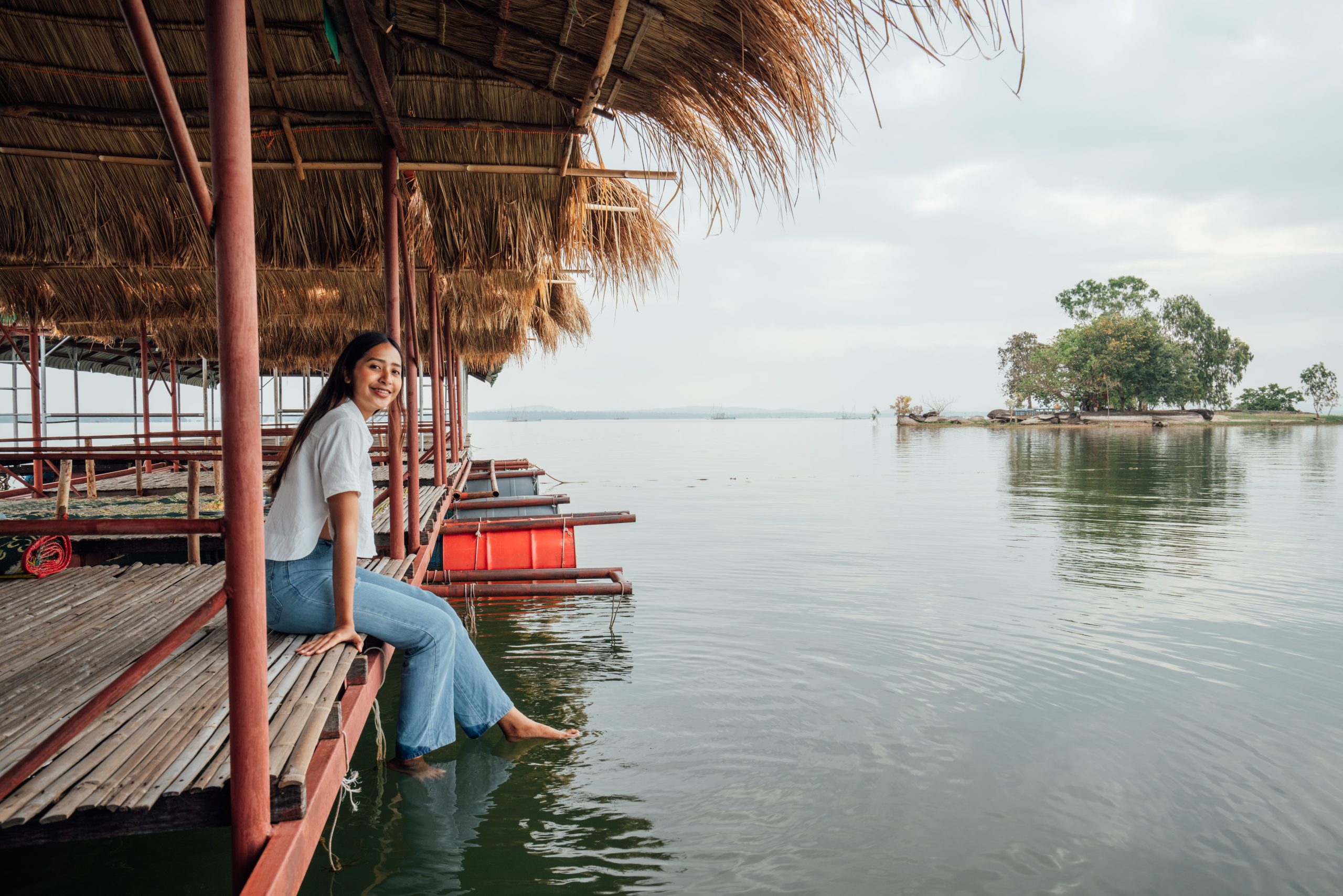 So sit and soak up the atmosphere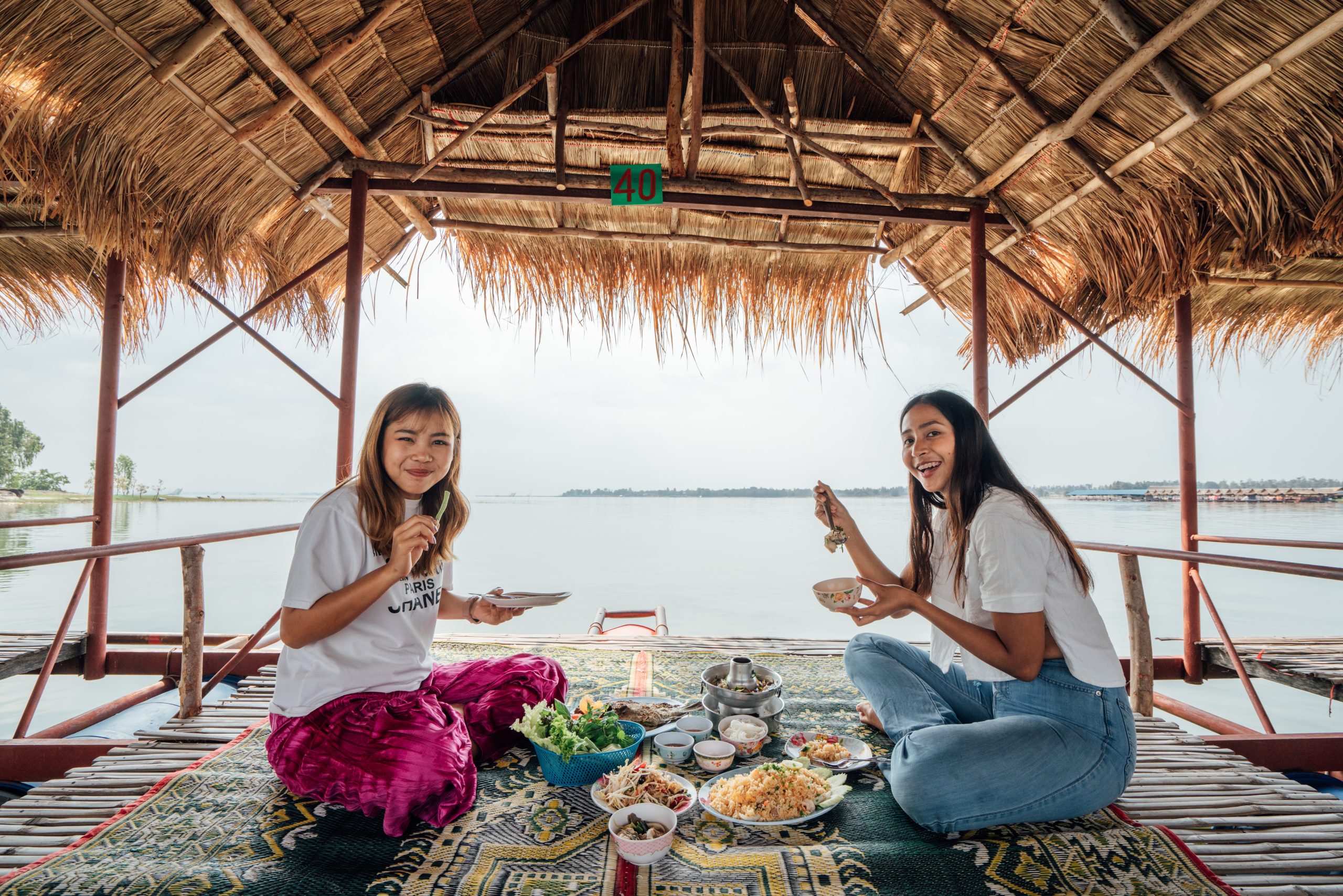 Enjoy some flavoursome local cuisine aboard one of the rafthouses.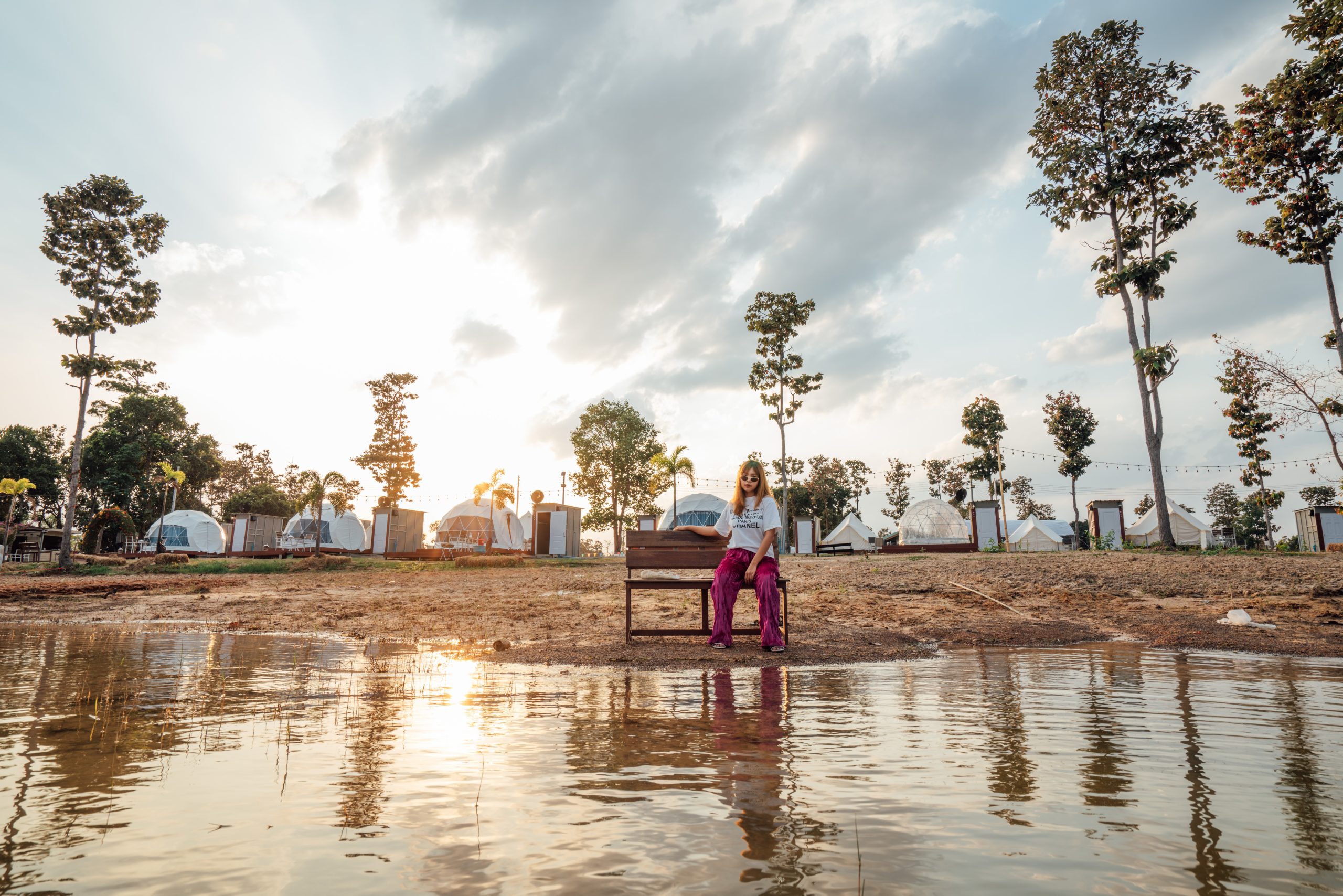 After a hard day's sightseeing, it's time to relax. Your accommodation for this trip is 'Country Camp' , an open air resort in Pattaya Noi. with a choice of dome tent, teepee or chalet rooms.
If you are looking for some action, rev up an ATV or jump on a jet-ski, or if you are seeking for something a touch more serene, take out a bike or a pedal boat. Whatever takes your fancy, don't forget to check out a glorious sunset over the resort.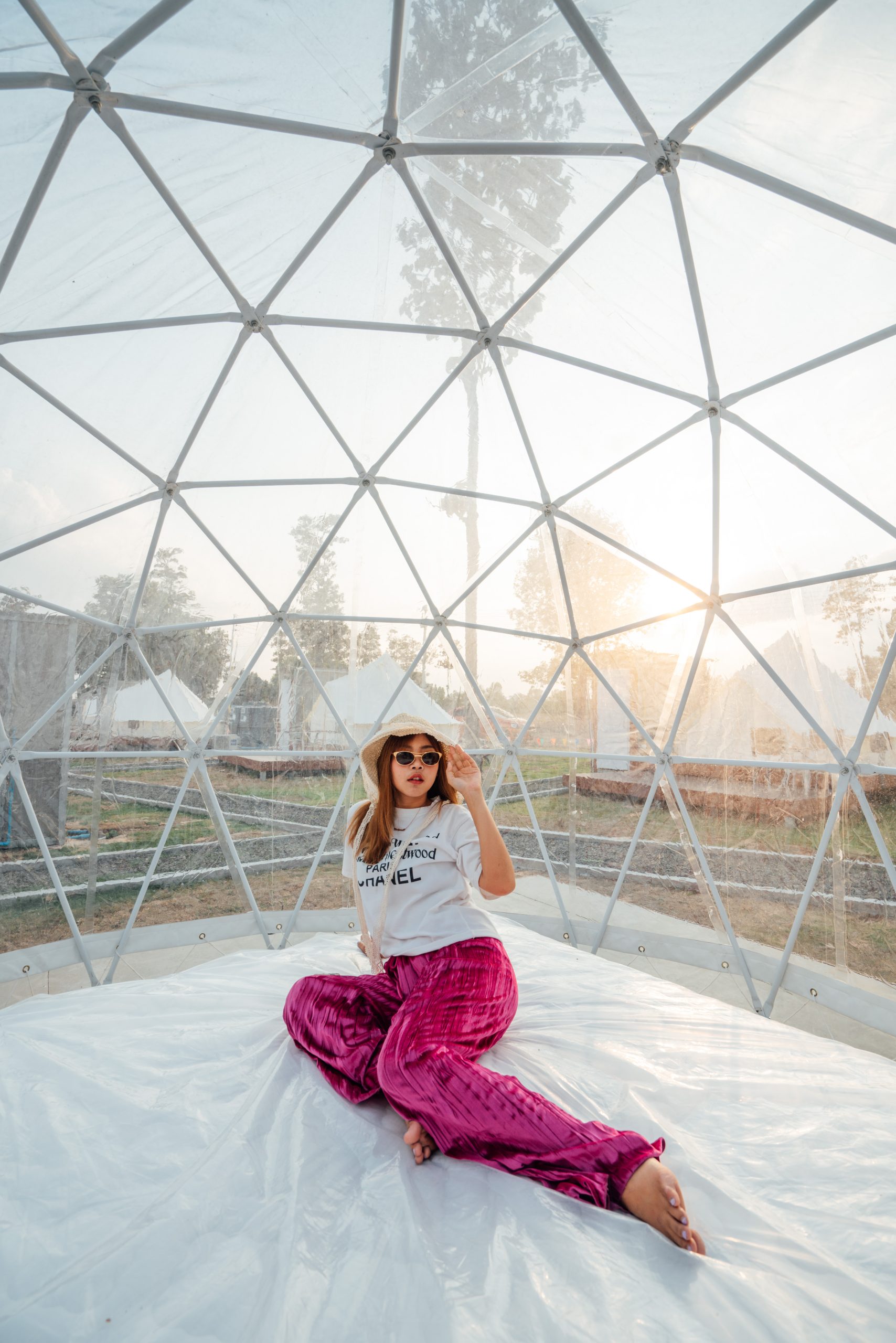 The dome rooms make for some funky photos for your social media accounts.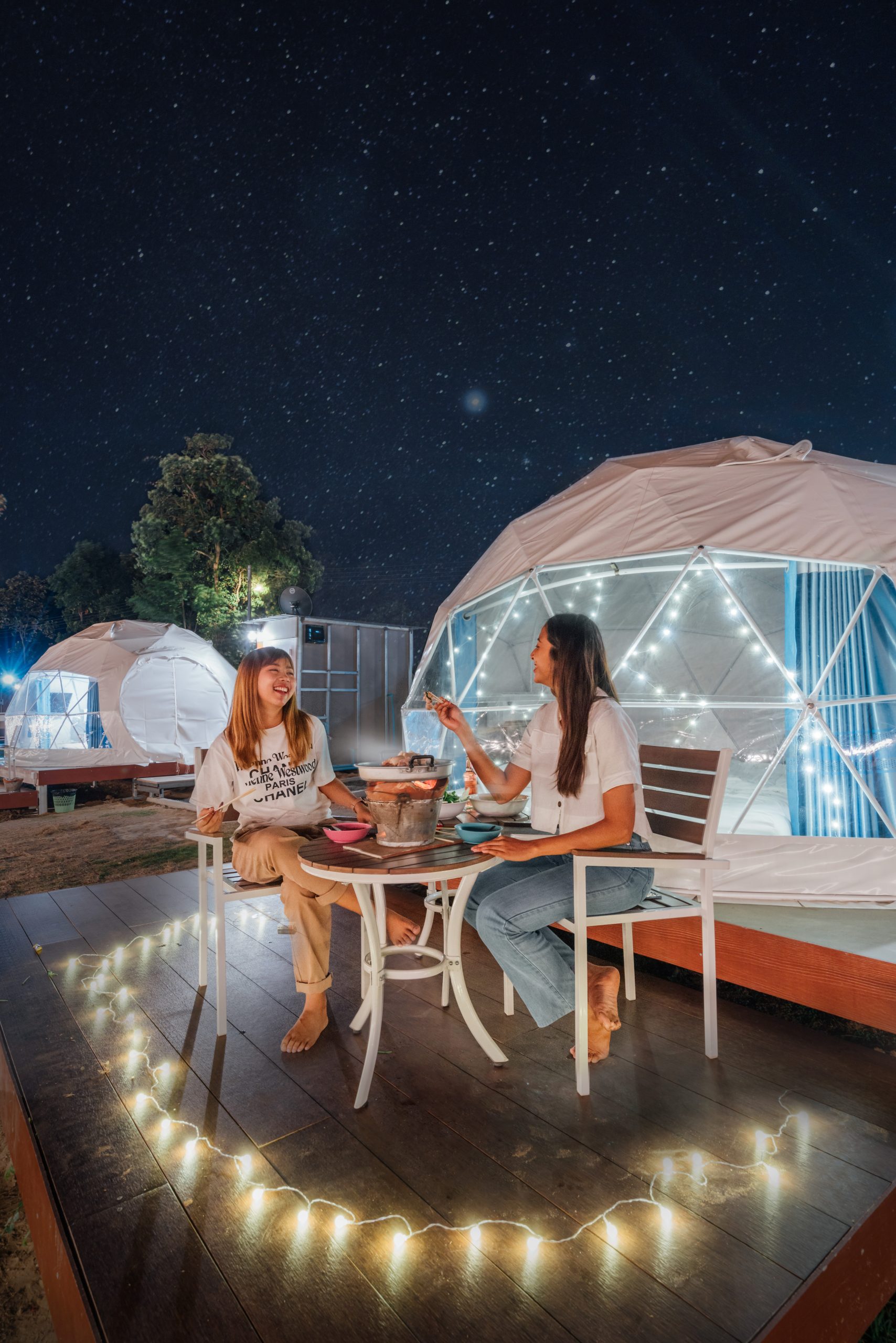 You can order a bar-b-q set and enjoy it in the open outside your room after sunset.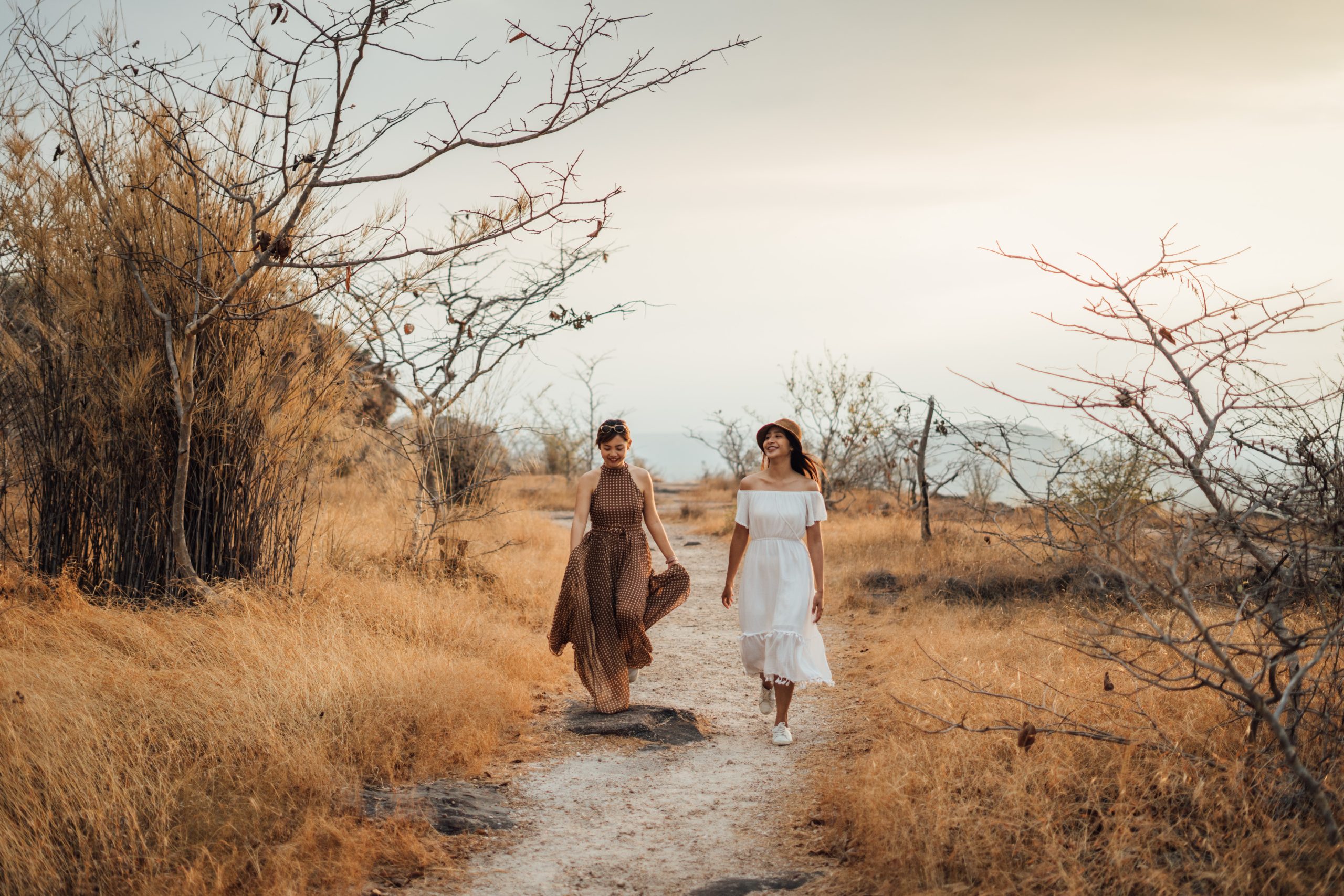 The second day begins with a visit of two Thailand's 'unseen' spots. 
The first of these is Pha Taem National Park, where you can find many species of wildlife in their natural habitat and admire the thriving forest.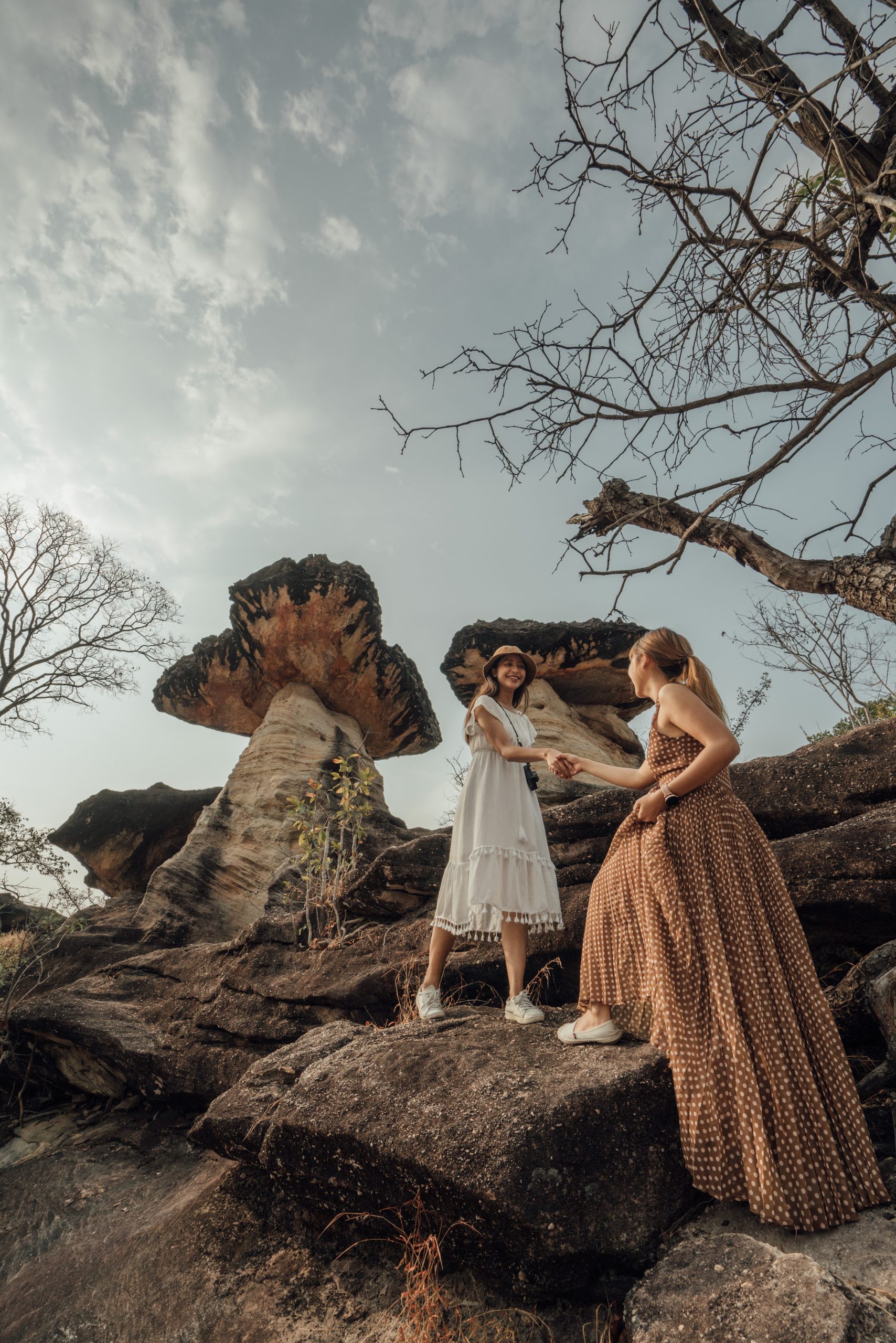 Here you can find prehistoric paintings on the cliff walls for a glimpse into Thai history. 
There are also some very unique and eye-catching rock formations. The locals know them as "Sao Chalieng" and they resemble large stone mushrooms. You can't leave without getting a snap of these incredible landmarks.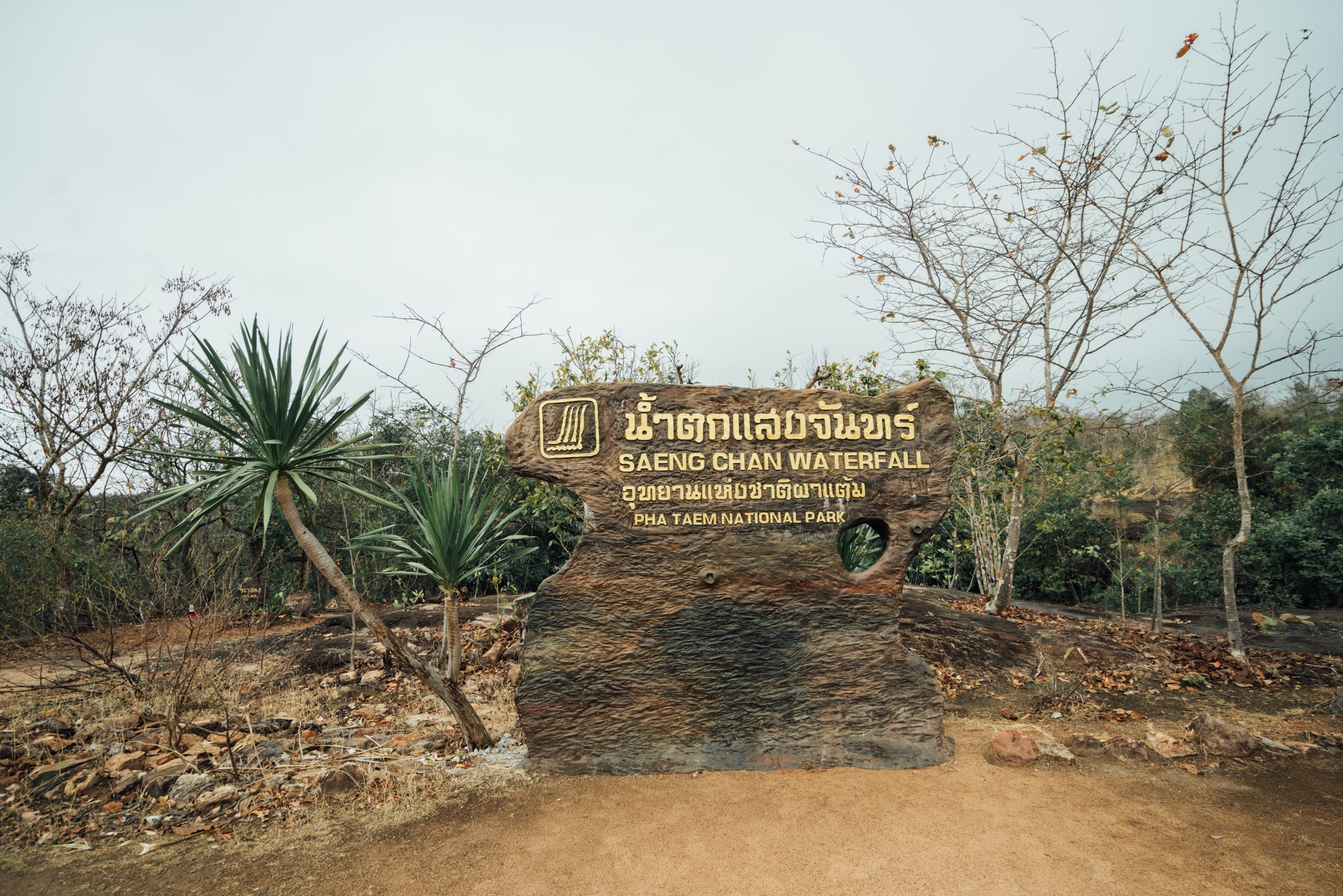 Another well-visited spot in the park is Saeng Chan Waterfall, a unique waterfall in which the stream of water pours from a hole in the cliff face and down into the pool below. The best time to visit is from the start of the rainy season onwards, as the water will be falling with the greatest force during this time of year.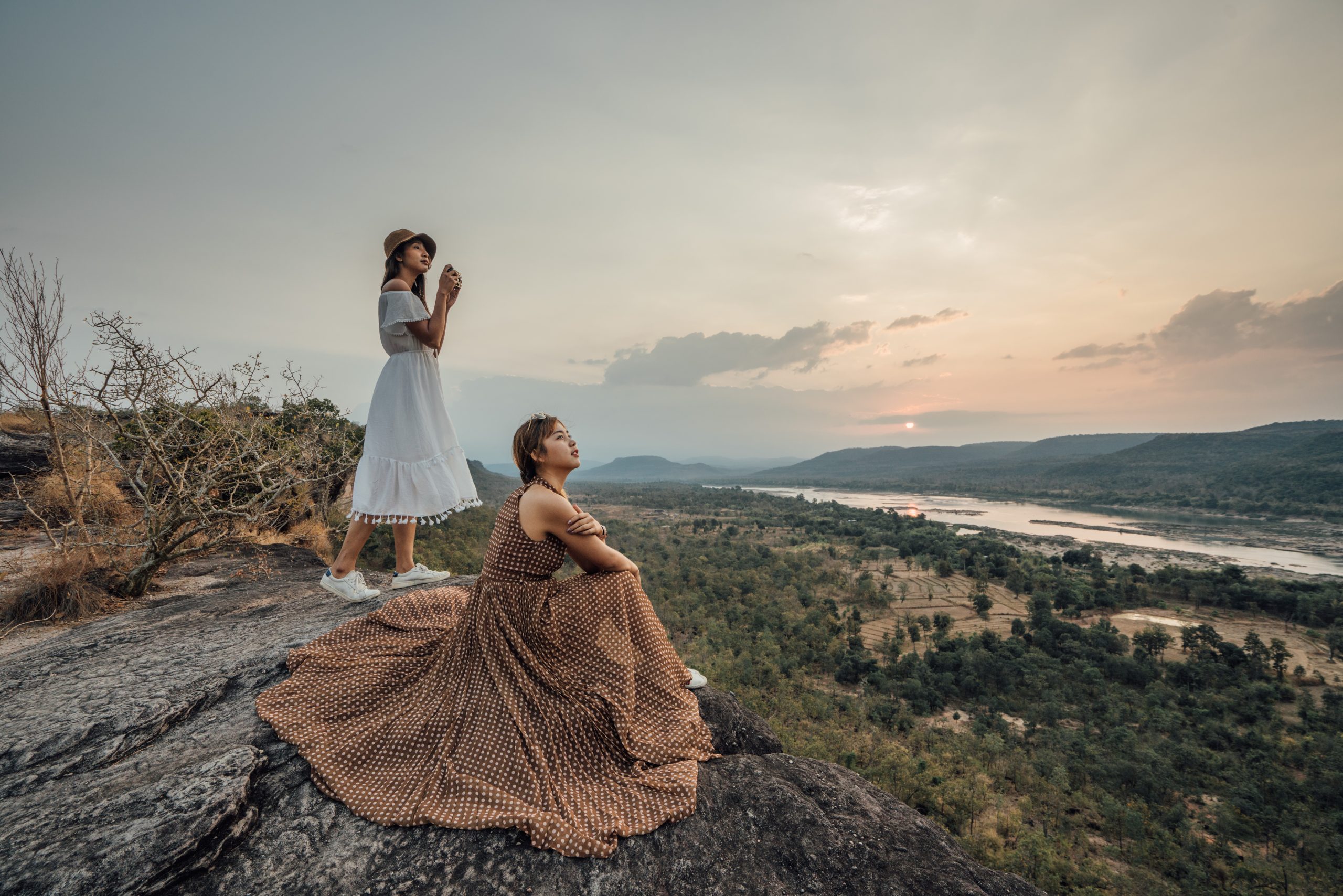 If you make it up at dawn, you can catch the first sight of the sun anywhere in the whole country.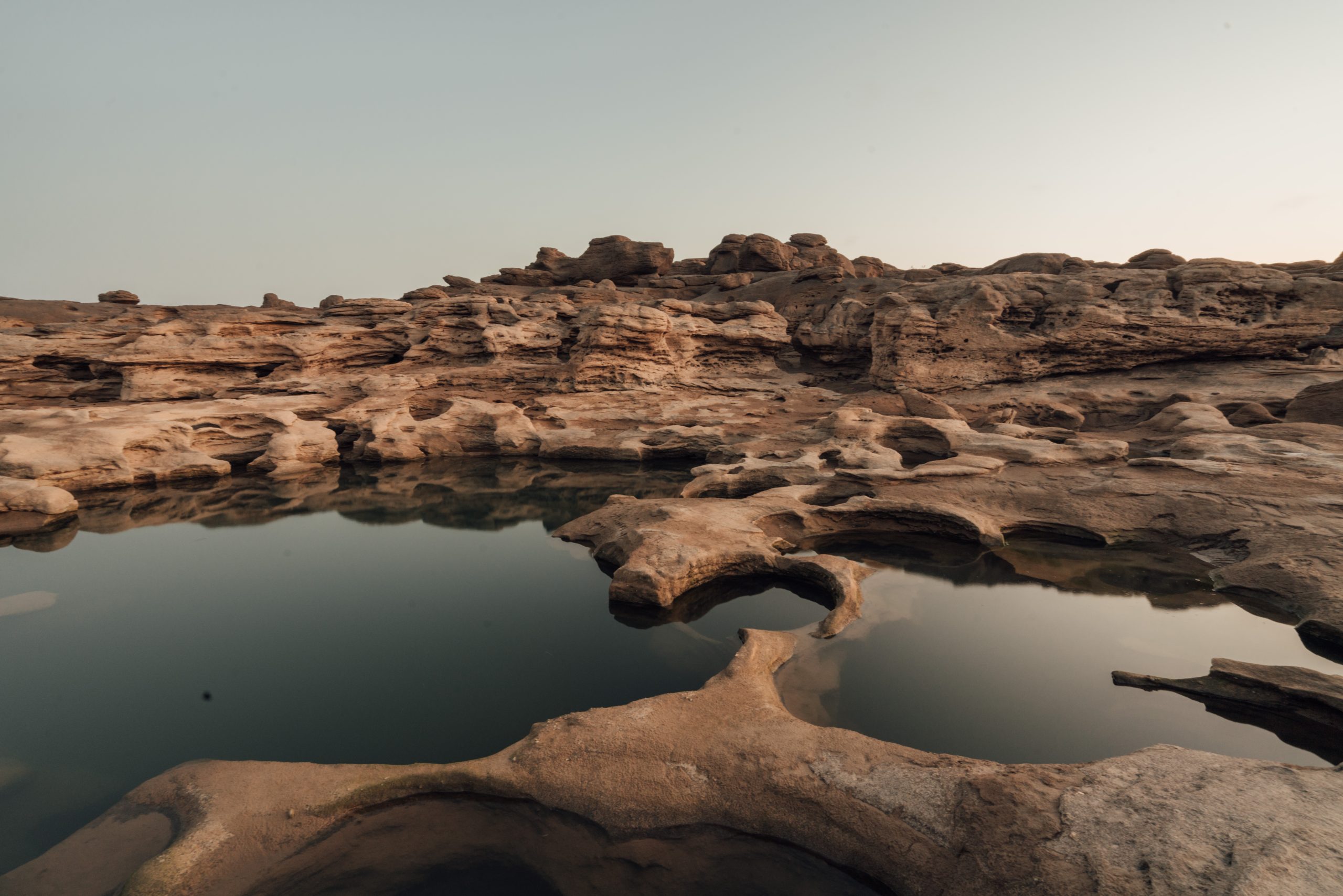 Our second spot for today and the last on our trip is 'Sam Pan Bok', one of the country's important geographical features. Caused by centuries of erosion,  the area features an eye-catching stone plateau with holes. mounds and cliffs dotted all over the surface. This site is a testament to the strange and captivating beauty of nature.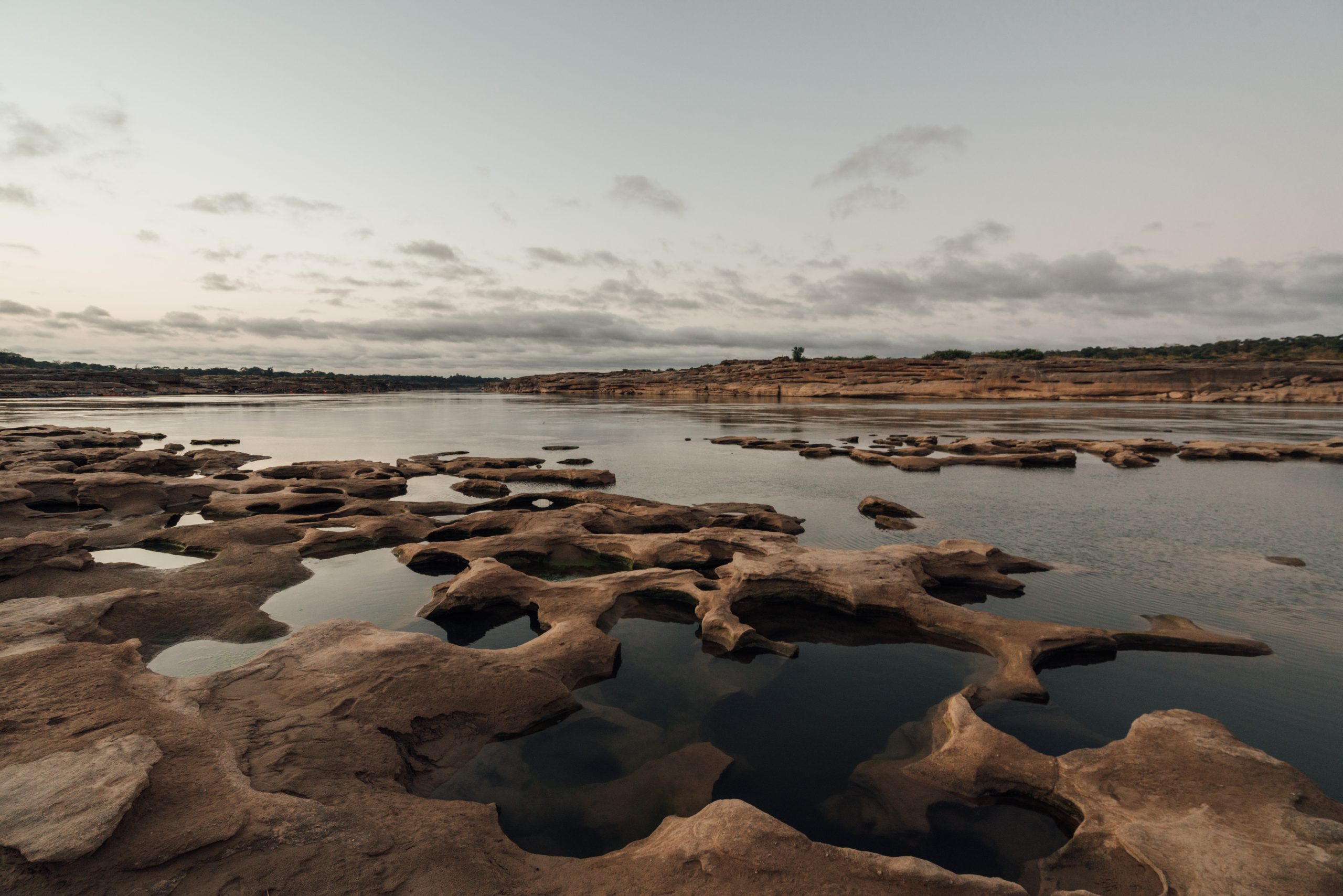 It's best to visit early, between 6 and  9 am, or in the evening between 4 and 6pm, as it's at these times that the sun's rays are at their mildest and most forgiving and the temperature drops a bit. The lighting is also best for photography at these times.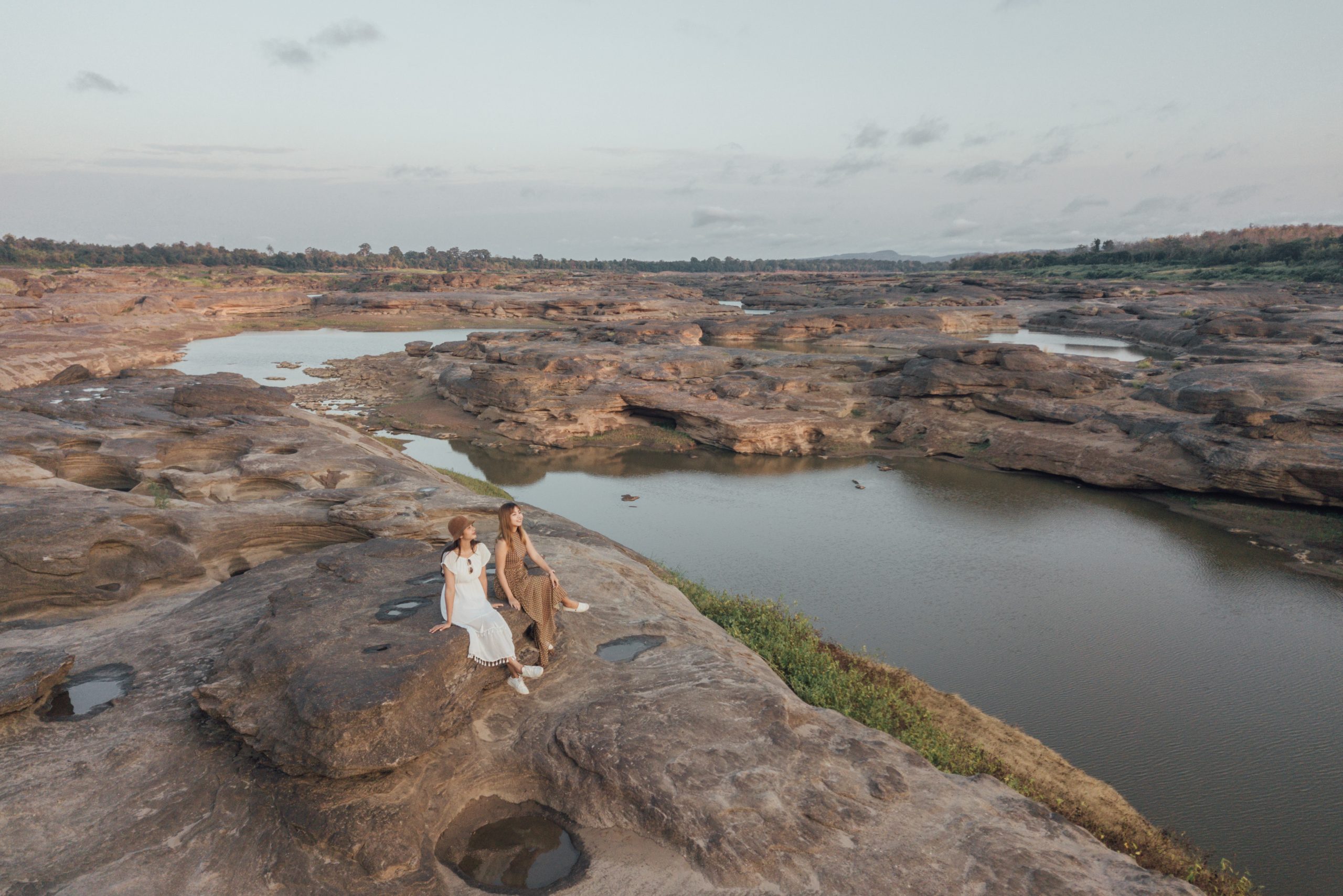 If you are looking to experience this site in full, you can take a boat trip to explore every inch of Sam Pan Bok and your driver will let you disembark at various points of interest along the river. A boat and driver for the day should set you back around 500-1000 baht.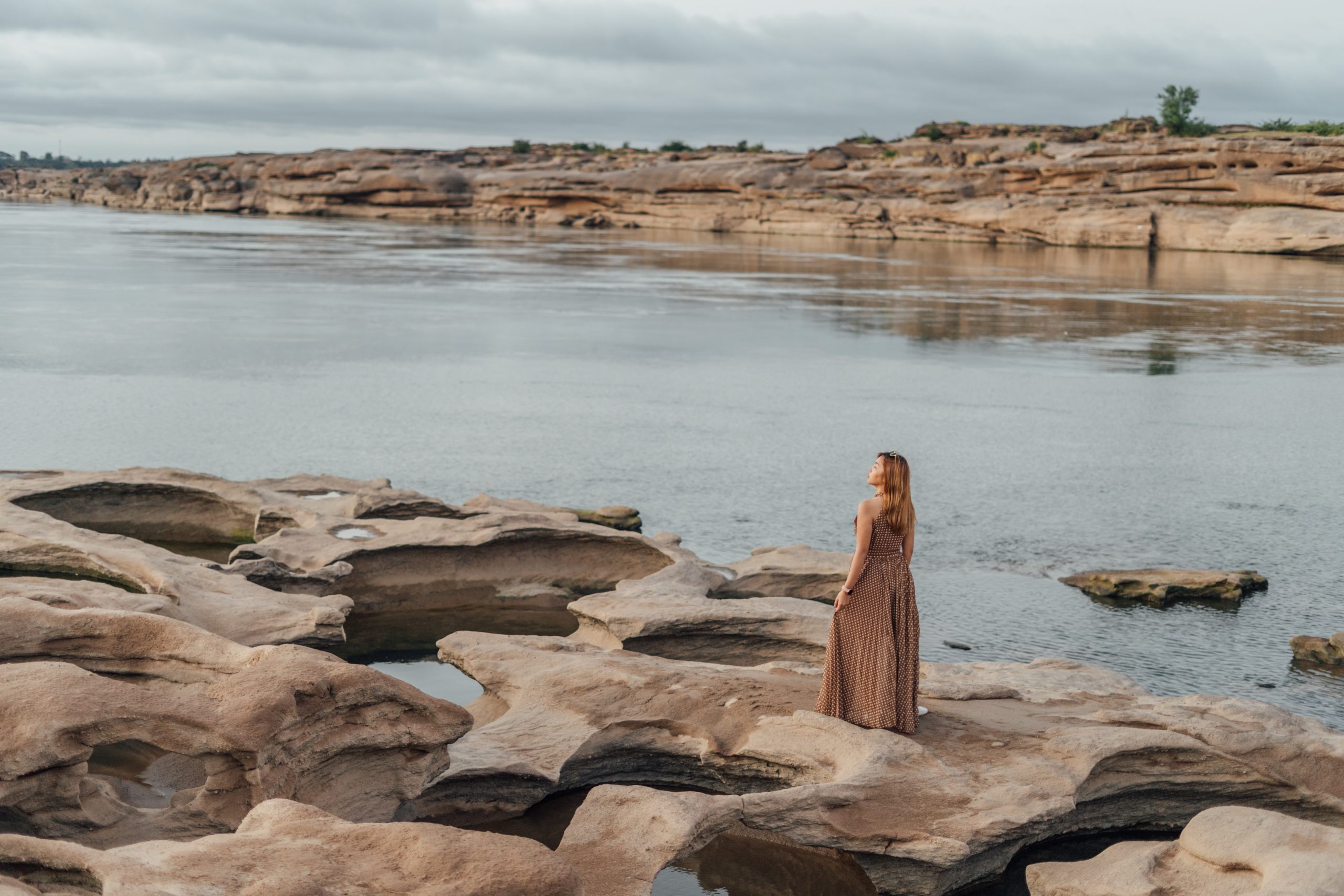 How was it? Did you manage to visit all the landmarks? Aside from these highlights, Ubon Ratchathani and the rest of the region has loads more to offer if you take the time to seek out some of Thailand's lesser known attractions. Don't take our word for it, follow our trail into E-Sarn to find out how amazing it truly is!