Trang Trip 2 Days and 1 Night Visit Trang province and explore the beautiful nature of the Southern part of Thailand
Visit Trang province and explore the beautiful nature of the Southern part of Thailand for 2 days and 1 night. We have gathered all the best restaurants and unseen nature for you.
Trang is one of the many famous southern destinations in Thailand. Not only is it known as the "Foodie Heaven" for its variety of local dishes, it is also known for its beautiful nature as well.
On this trip, we will guide you through Trang from the city to nature. Join us on this trip and we guarantee that you will fall in love with Trang no matter which kind of traveller you are. We will take you to eat the original Trang roasted pork, tour the city on the iconic Tuk Tuk, and visit the mesmerizing Emerald Cave. 
Day 1
Day 2
Emerald Cace, Kan Tung Distroct, Trang
.
For more information please contact : TOURISM AUTHORITY OF THAILAND , TRANG OFFICE
Location : 300/3 Huayyod Road, Amphoe Mueang, Trang 92000
Tel : +66 7521 5867, +66 7521 1058, +66 7521 1085
Email : tattrang@tat.or.th   
Website : http://www.tourismthailand.org/trang
Do not miss to visit these locations and enjoy Trang! If you have more time do not miss exploring other spots and trying some new food too!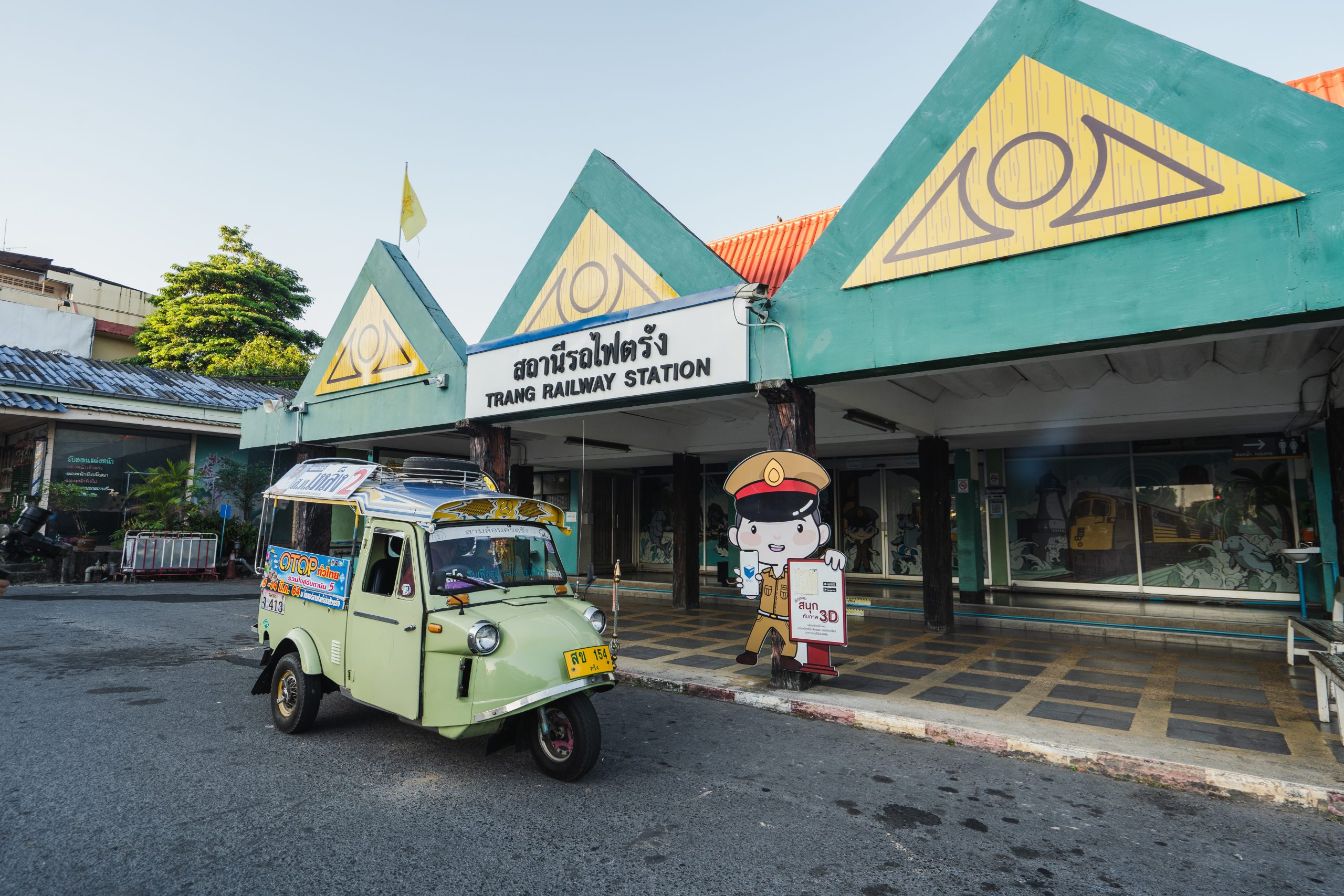 Open the trip by hopping on the iconic frog-like TukTuk at the Trang train station. It is a convenient way to travel around the city where you can hop-on and hop-off wherever you like from restaurants to tourist spots. You can negotiate the price with the TukTuk owners.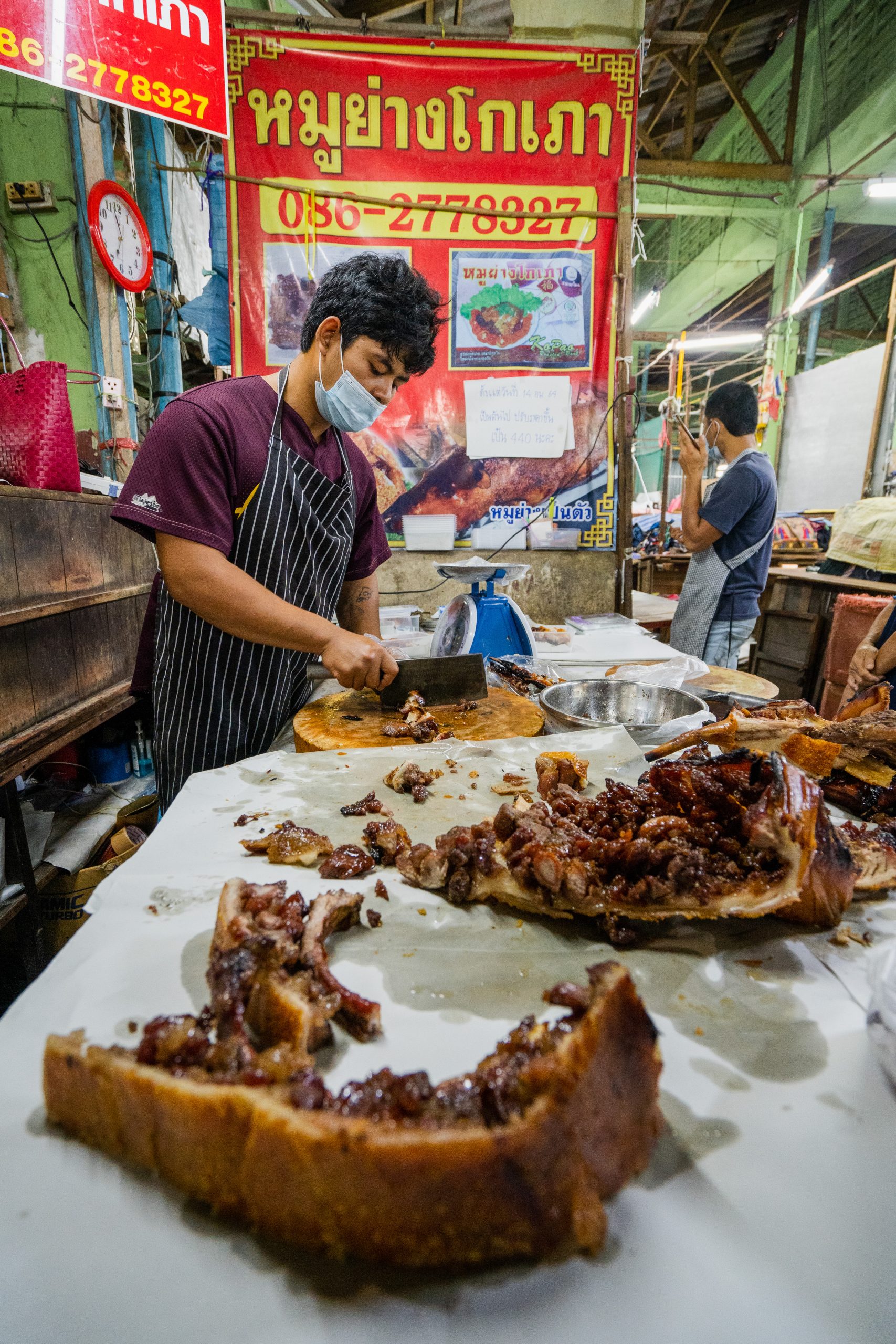 The first place we are hopping off is the famous and original grilled pork of Tang province at 'Ko Pao' which is located in the city's market.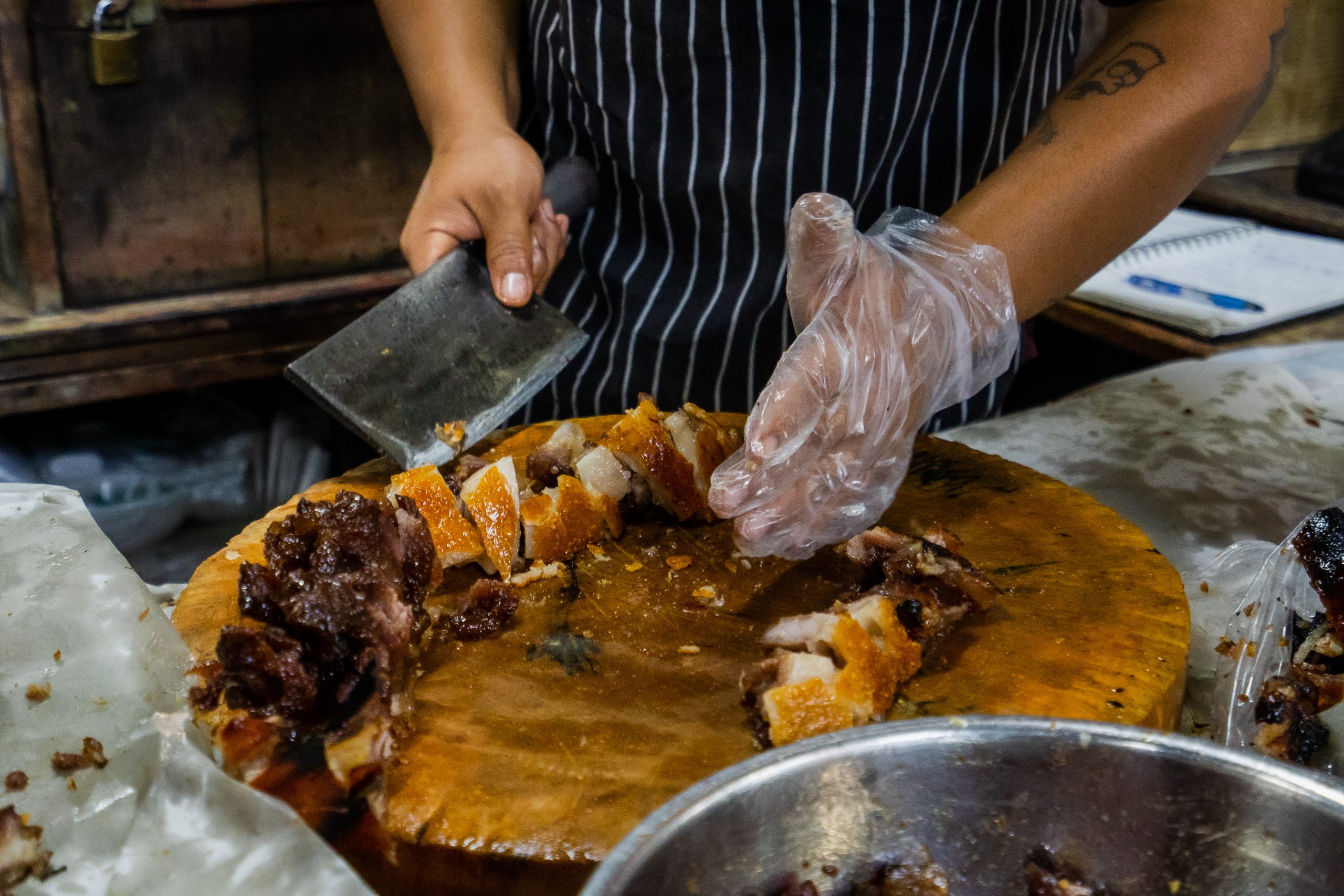 The grilled pork is mixed with salty and sweet flavor. The thin and crispy skin will make you crave for more. Eat it with some hot sticky rice as they are the best combination. This is a nice and easy morning meal.
The original thin and crispy golden skin.
We recommend coming early in the morning because it sold out really fast.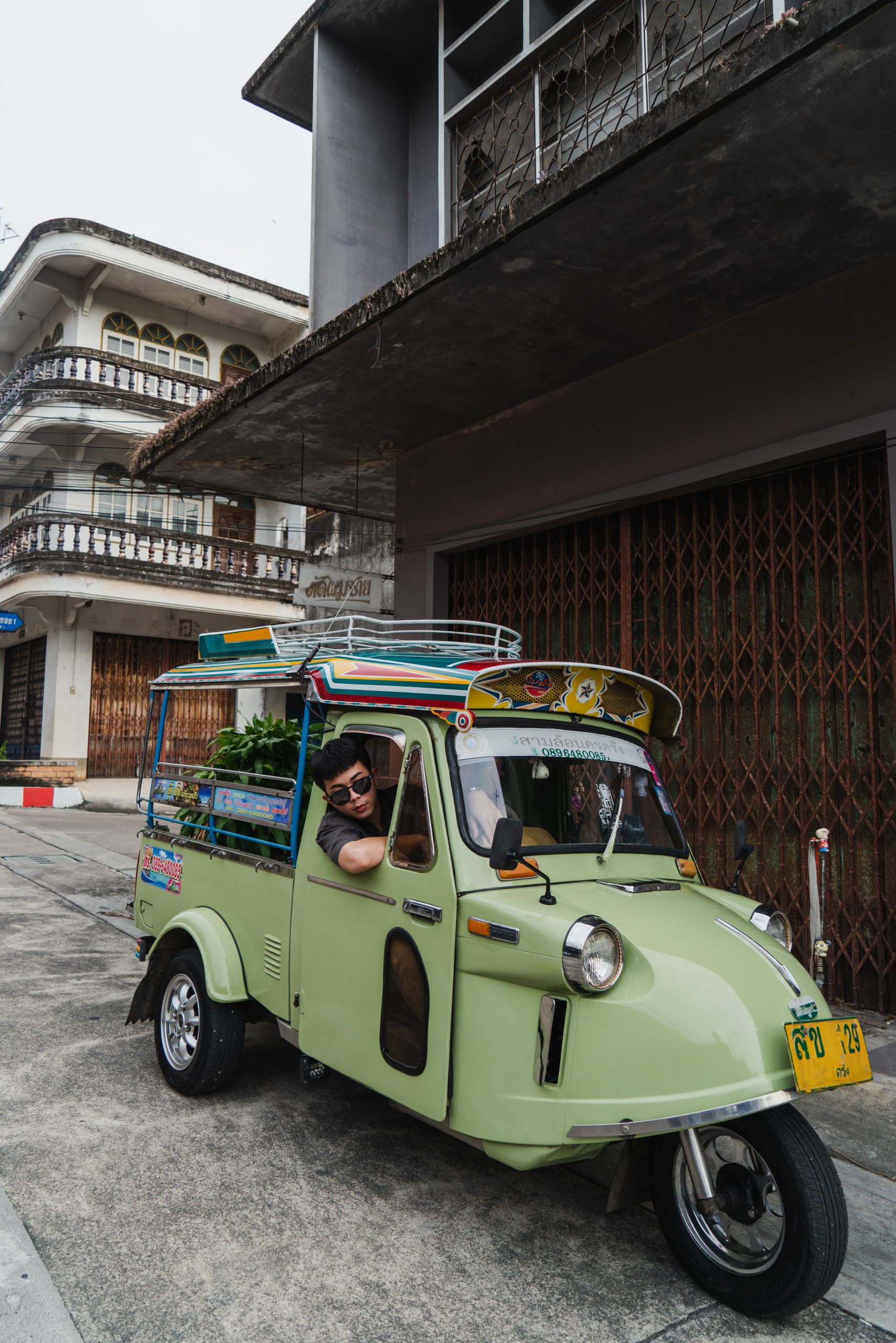 Let's continue our journey in Trang city. Do not forget to take a snap with your frog-like TukTuk as a memory.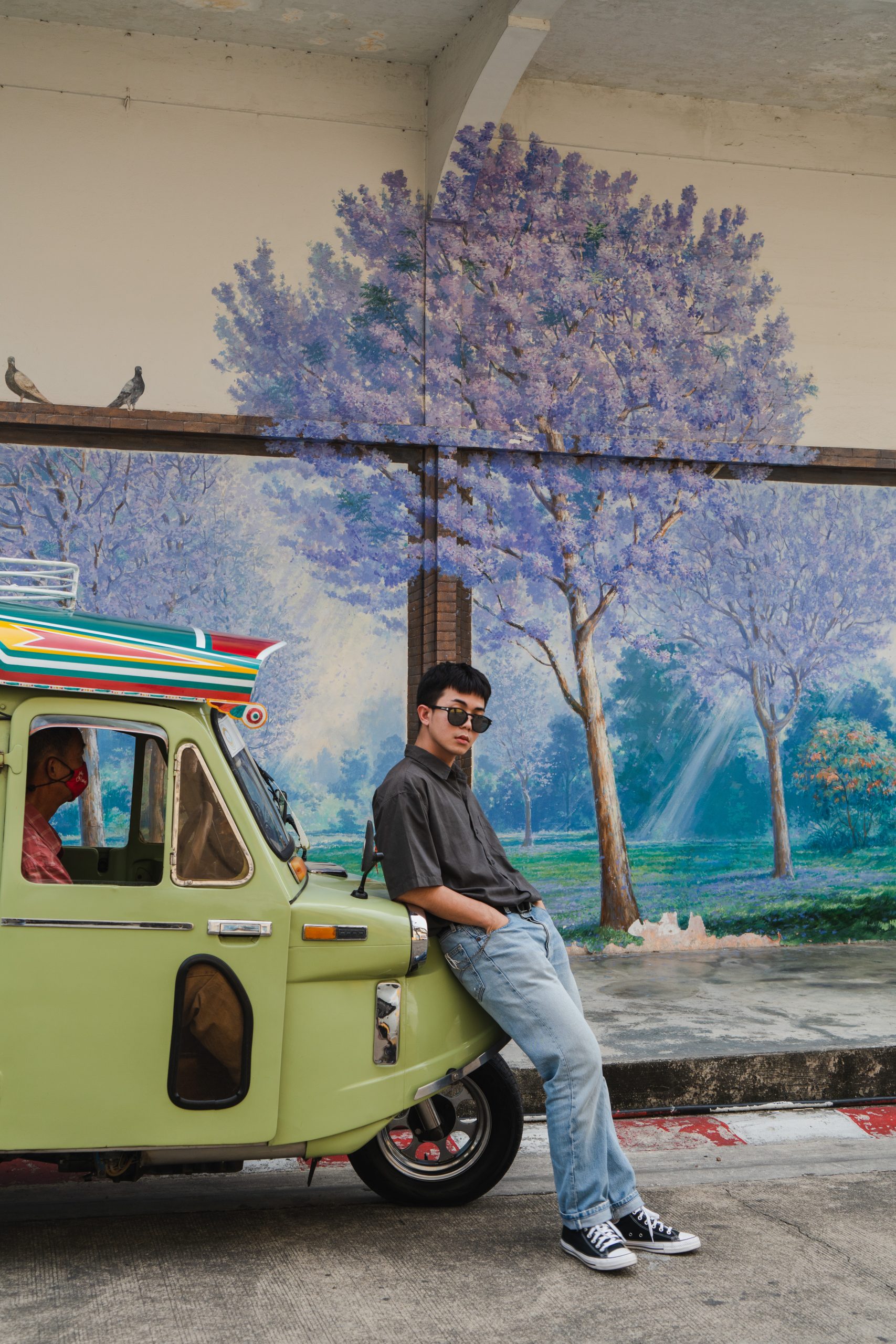 There are many street arts along different alleys which convey the lifestyle of Trang people.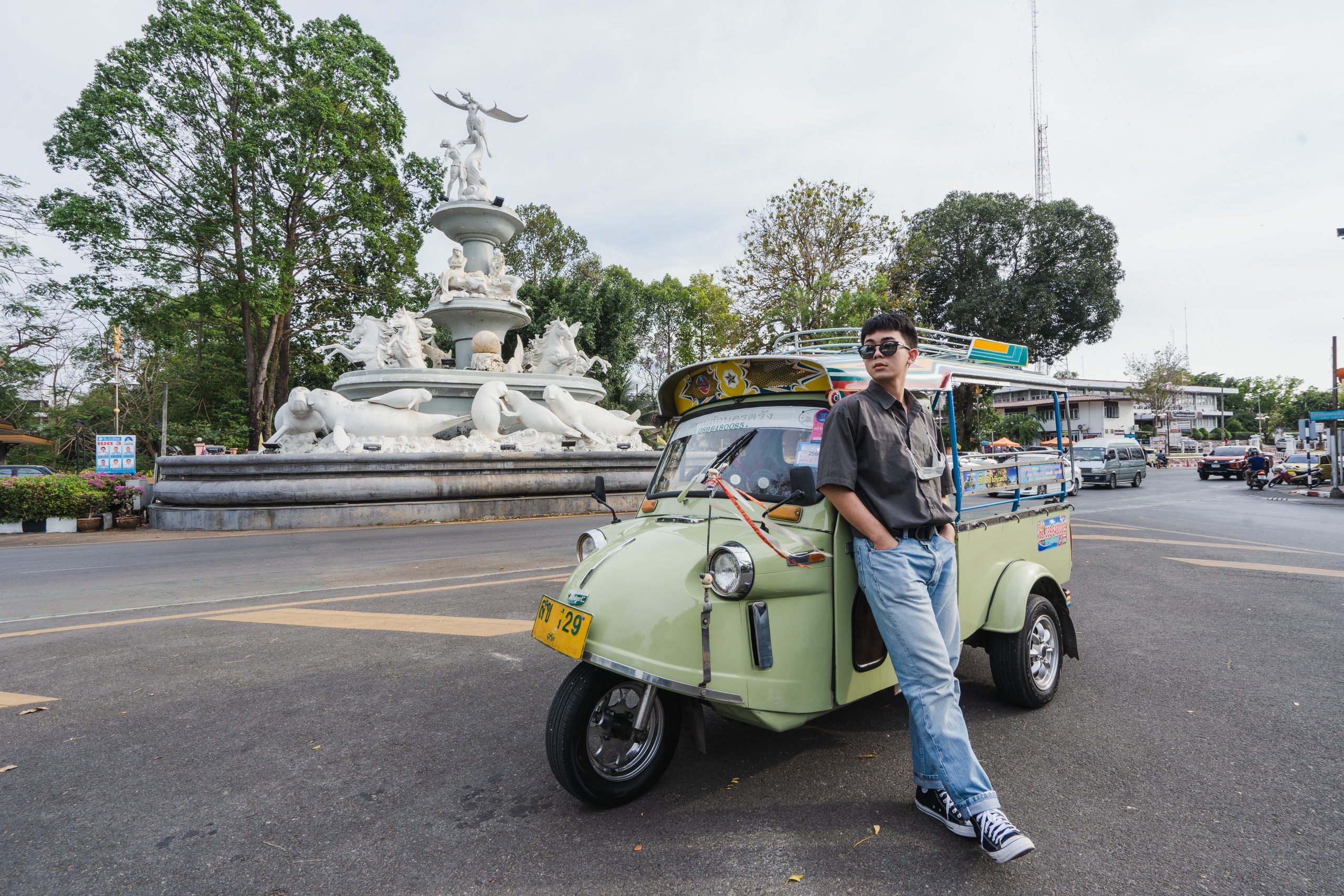 Stop and take cool photos around the city.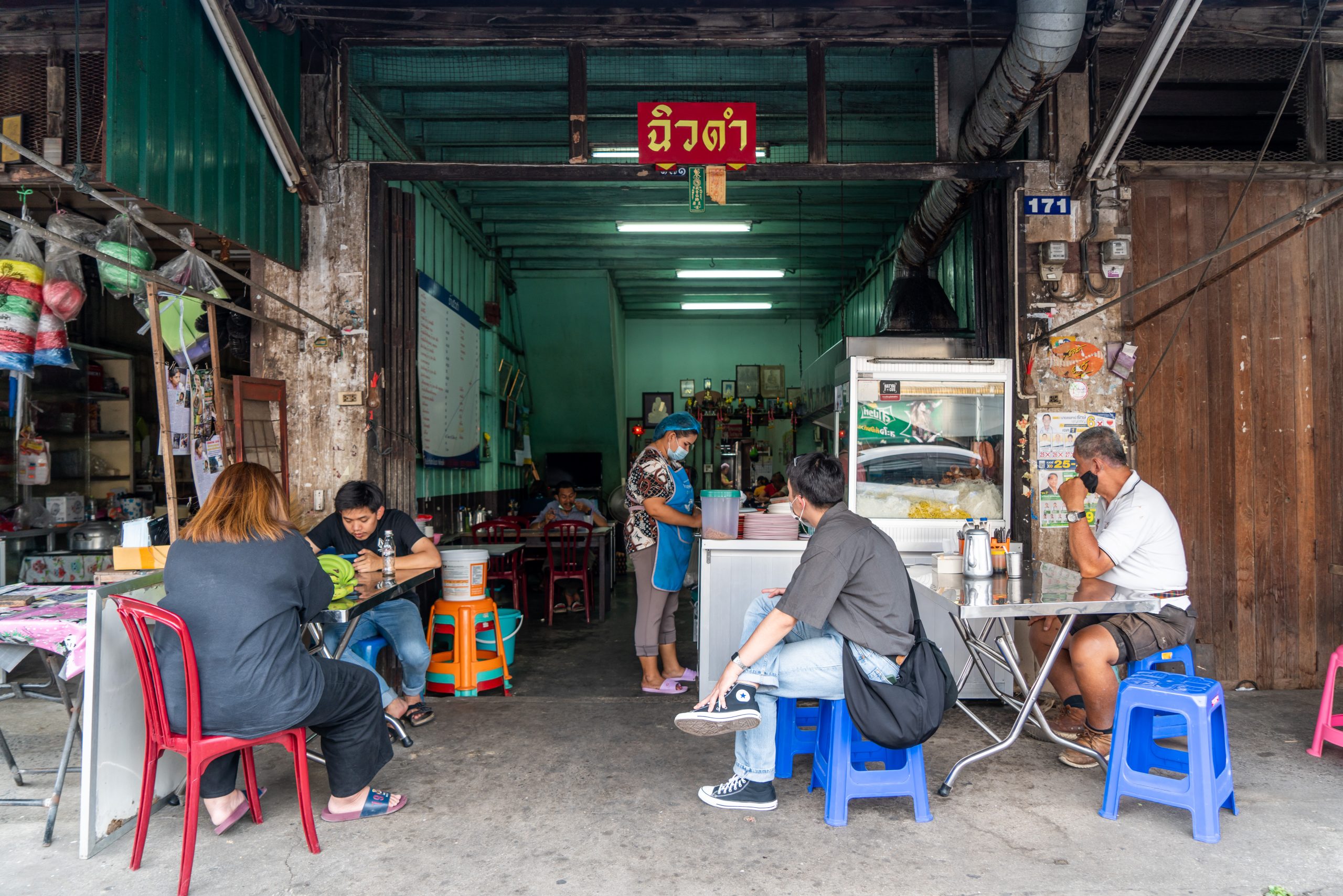 We recommend 'Chew Dam Noodle' for lunch. It is a southern Hok Kien Noodle restaurant that has been here for over 50 years.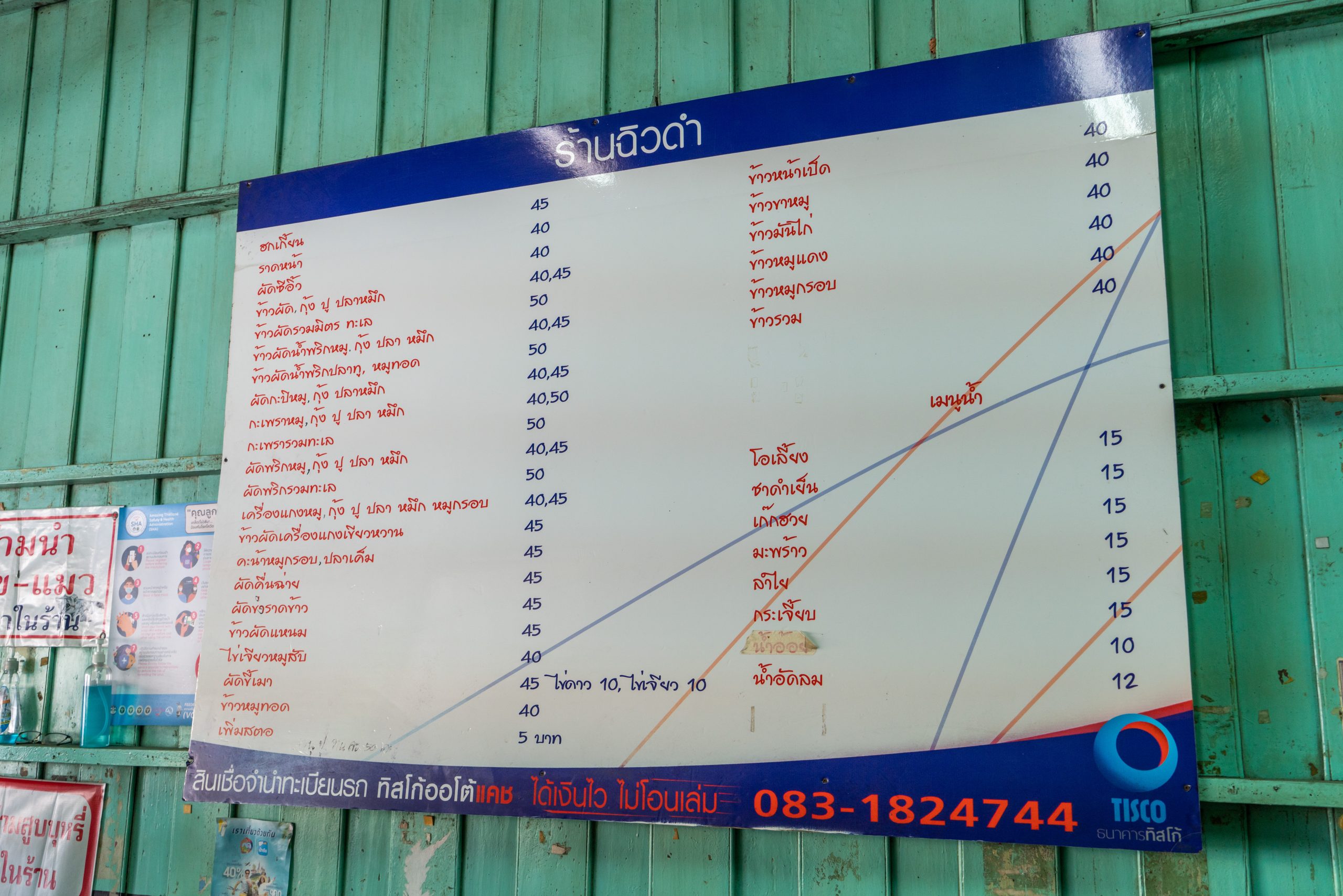 There are a variety of dishes for you to choose from.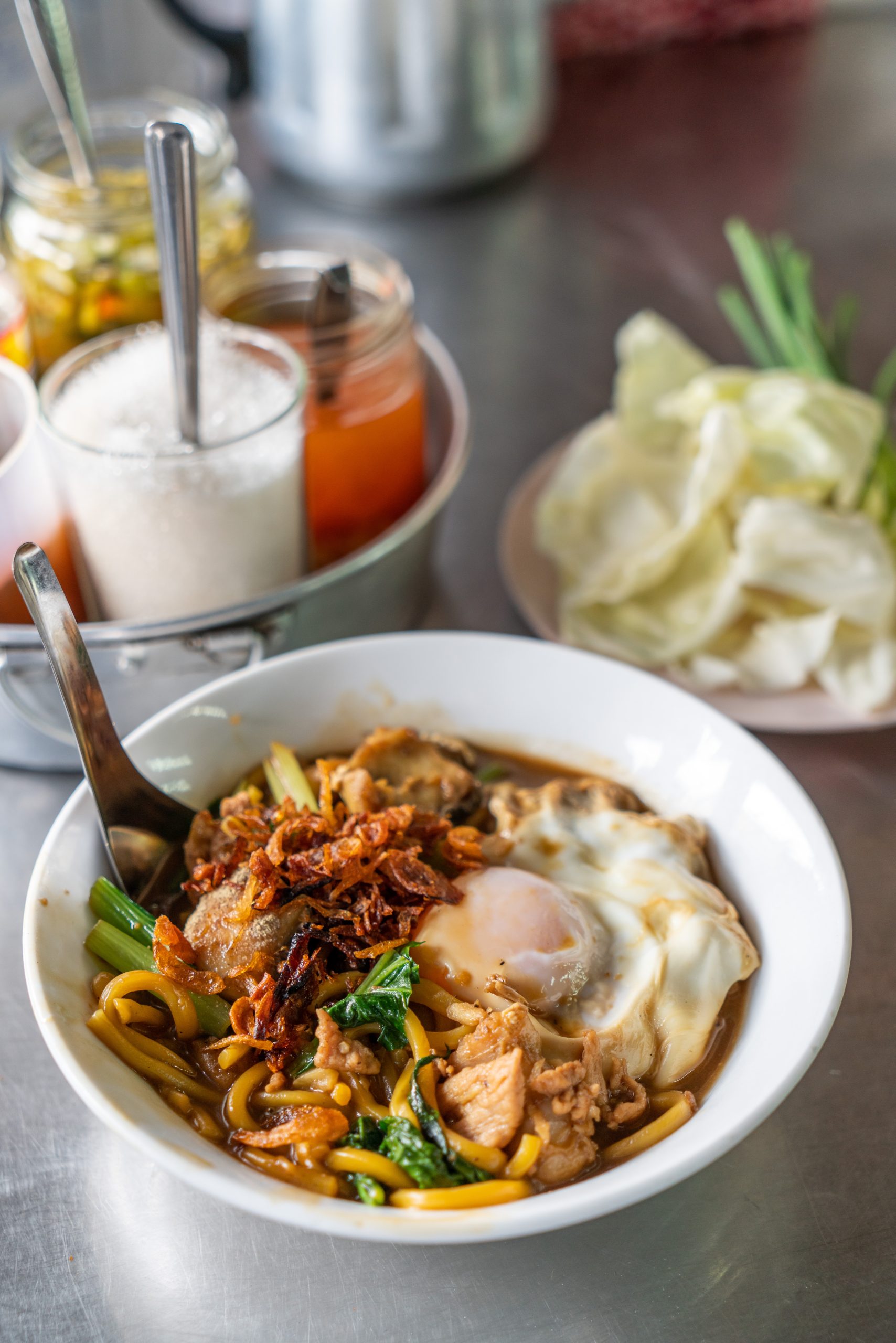 The delicious Hok Kien Noodle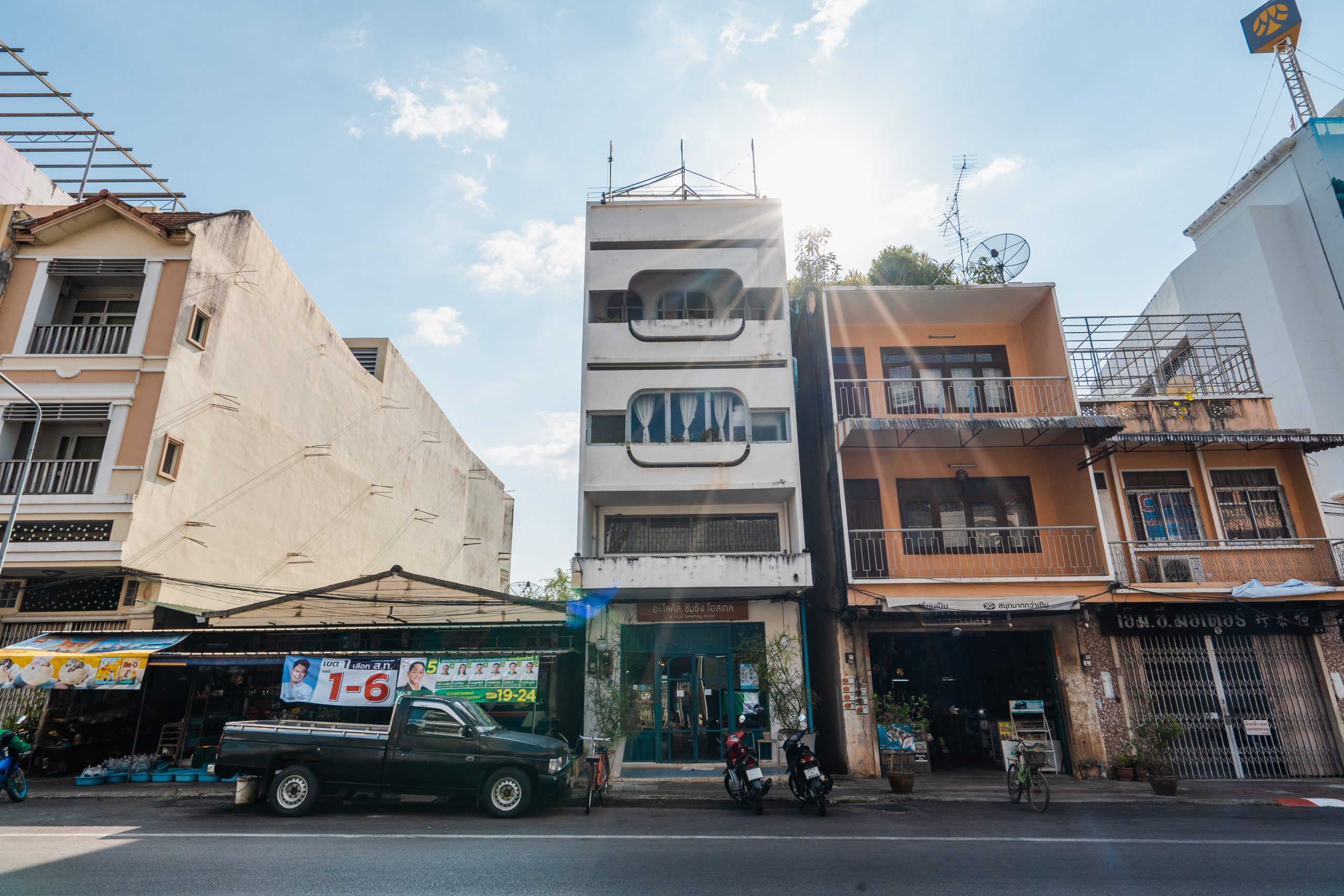 We are staying at 'A Local Something Hostel' which is located right in the middle of the city. The hostel is decorated to keep the city's old charm. It is very affordable.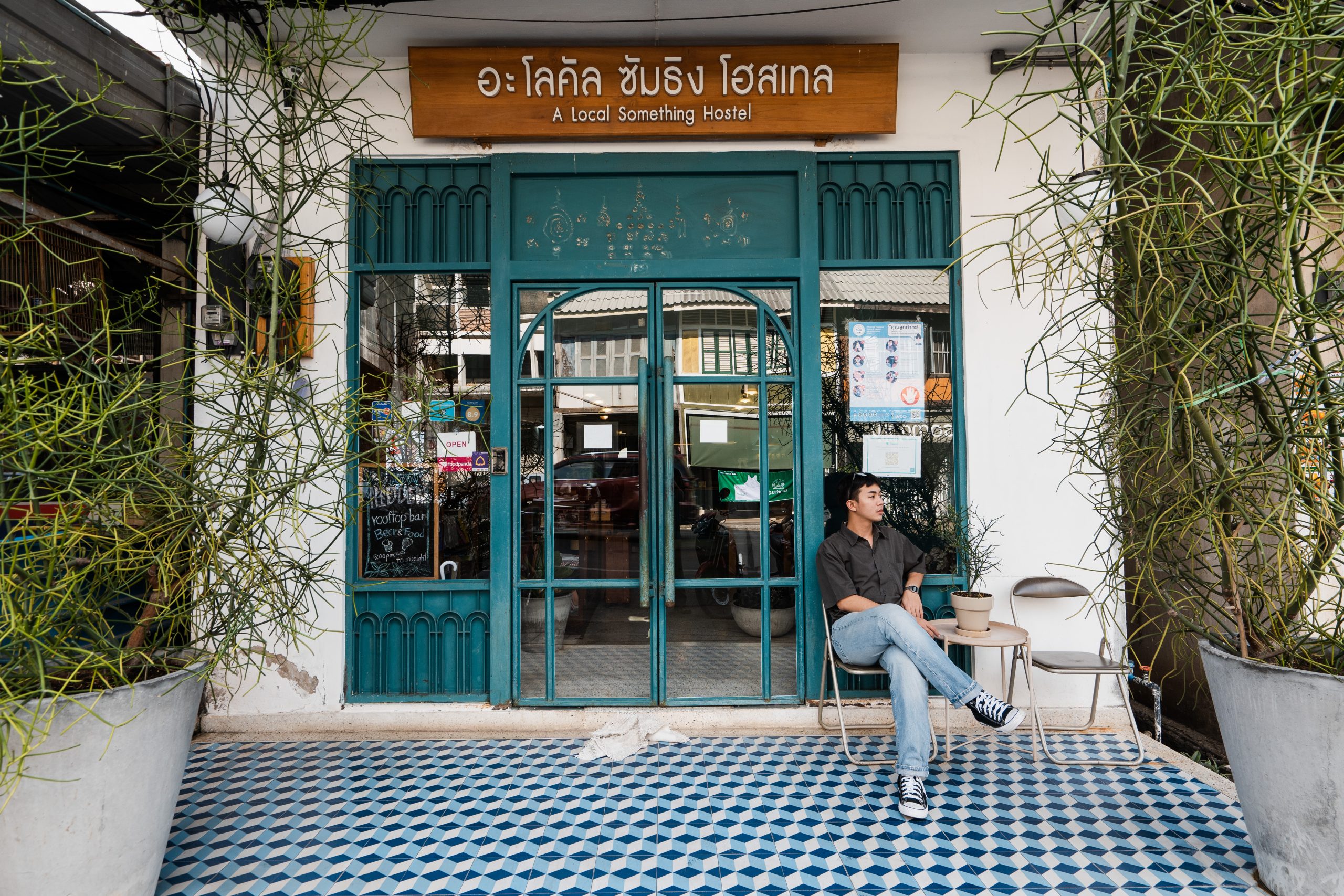 The hostel is also very photogenic.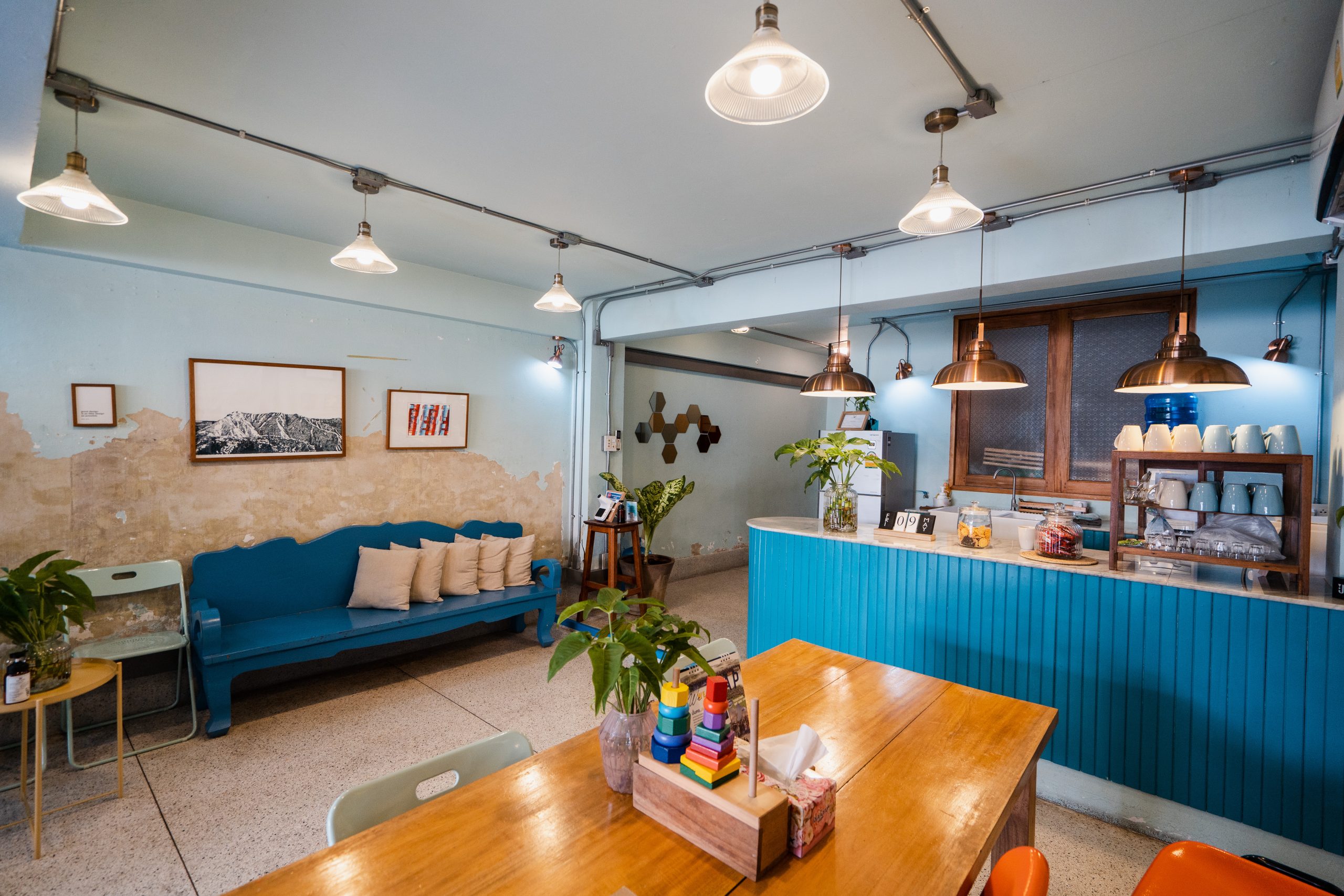 Inside, there is a common room for you to relax and plan your schedule with your friends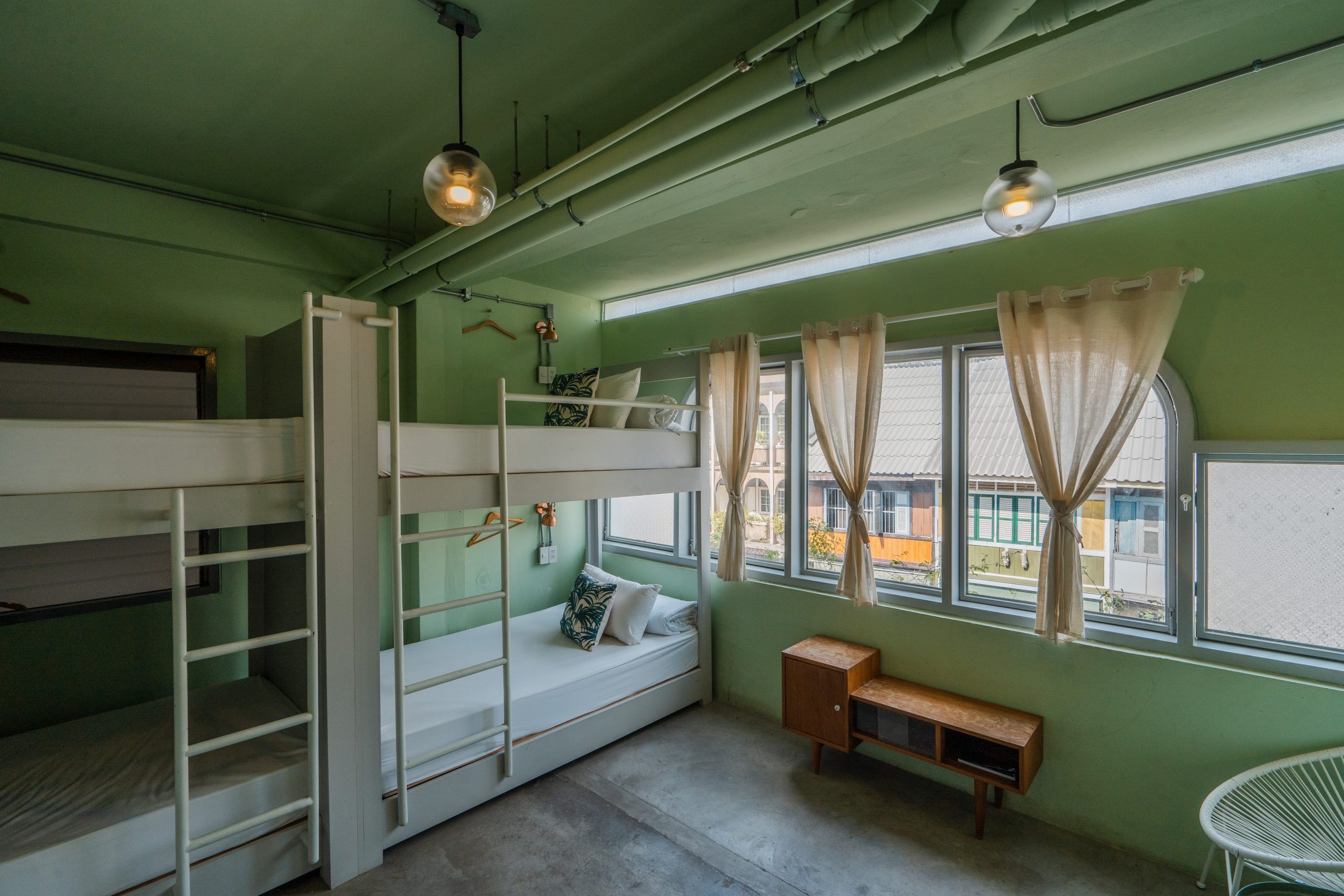 There are both dormitory and private rooms available.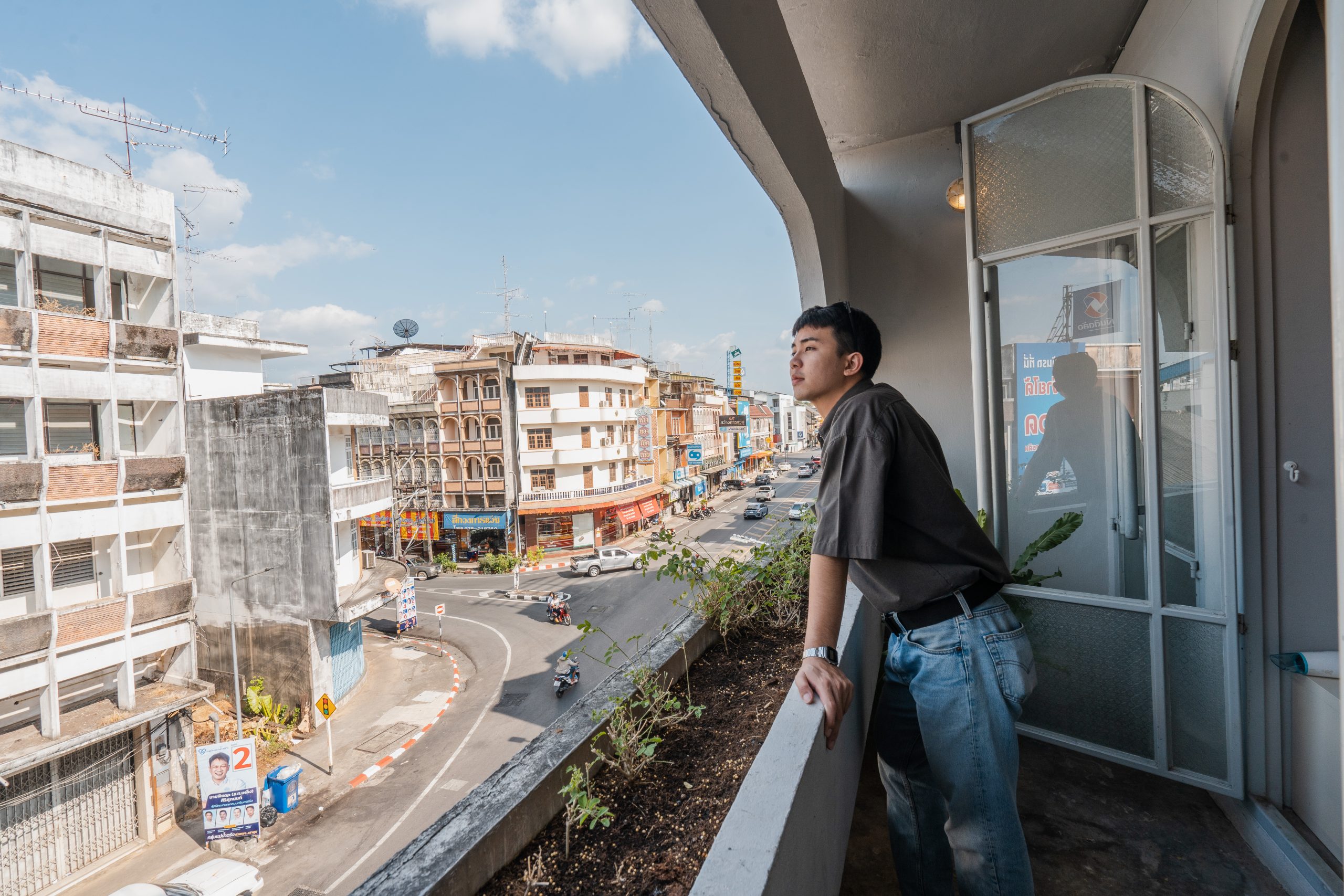 You can see the view of the Old Town Trang from the balcony.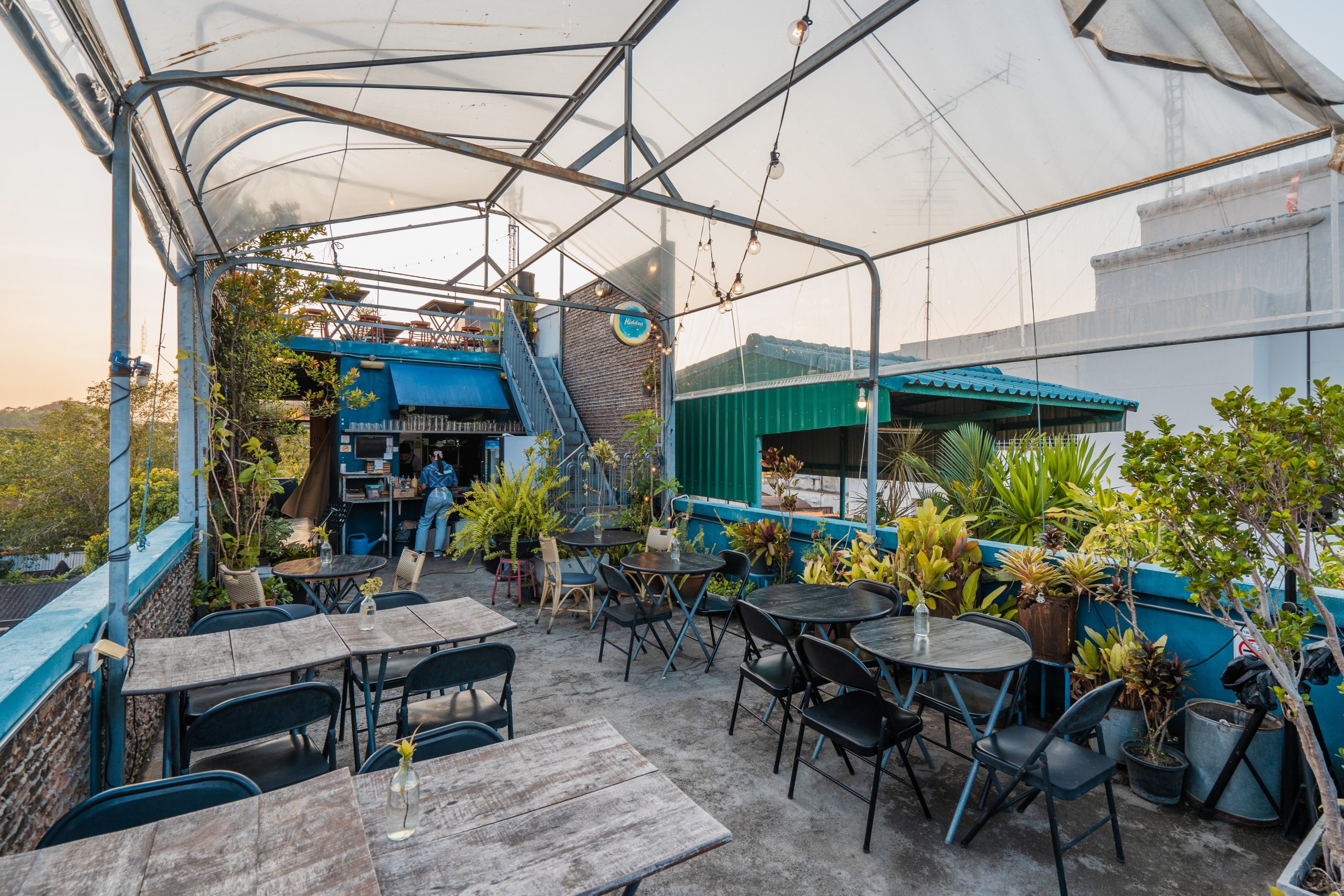 The rooftop of the hostel is also a bar and restaurant.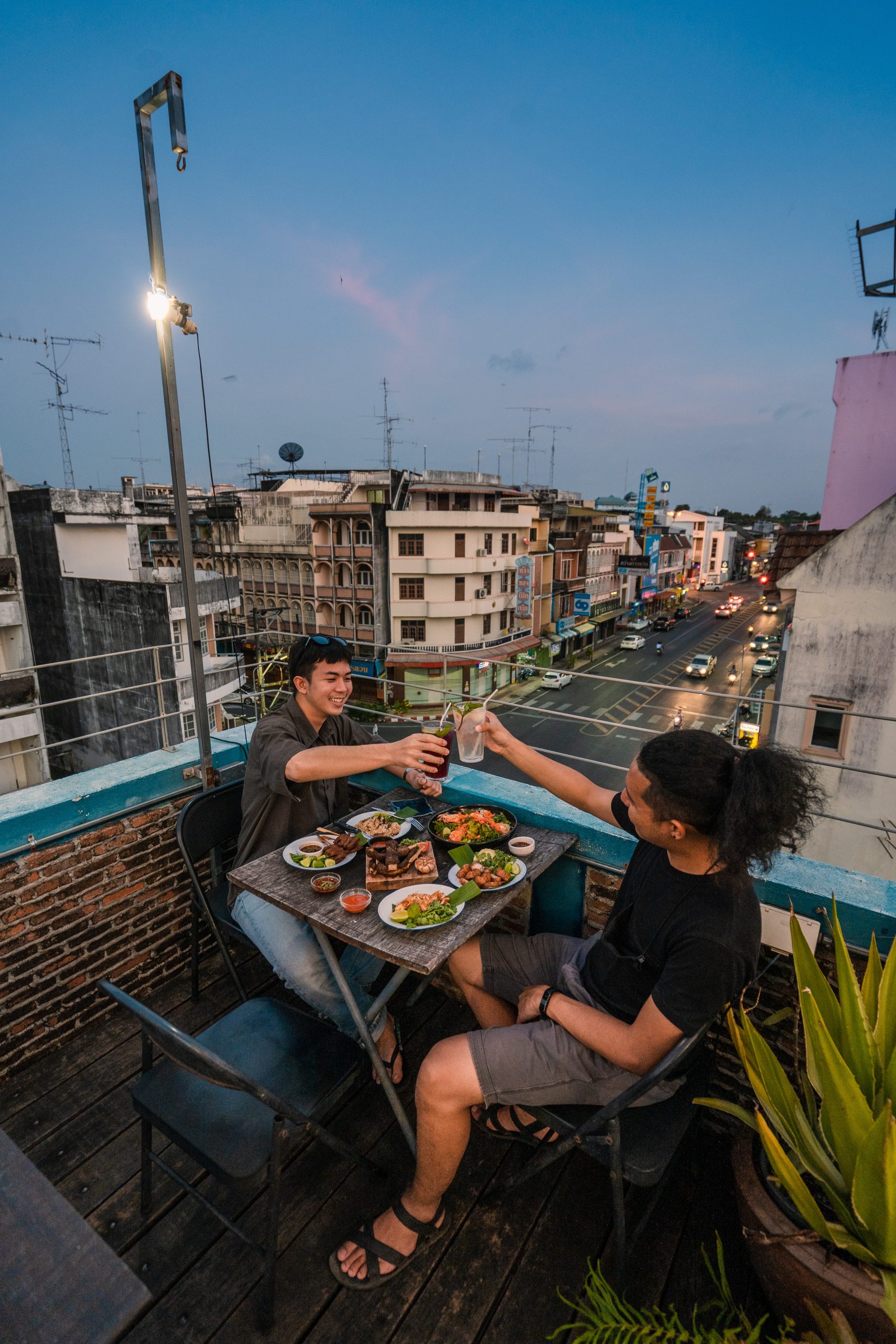 It has the best view for you to enjoy and relax.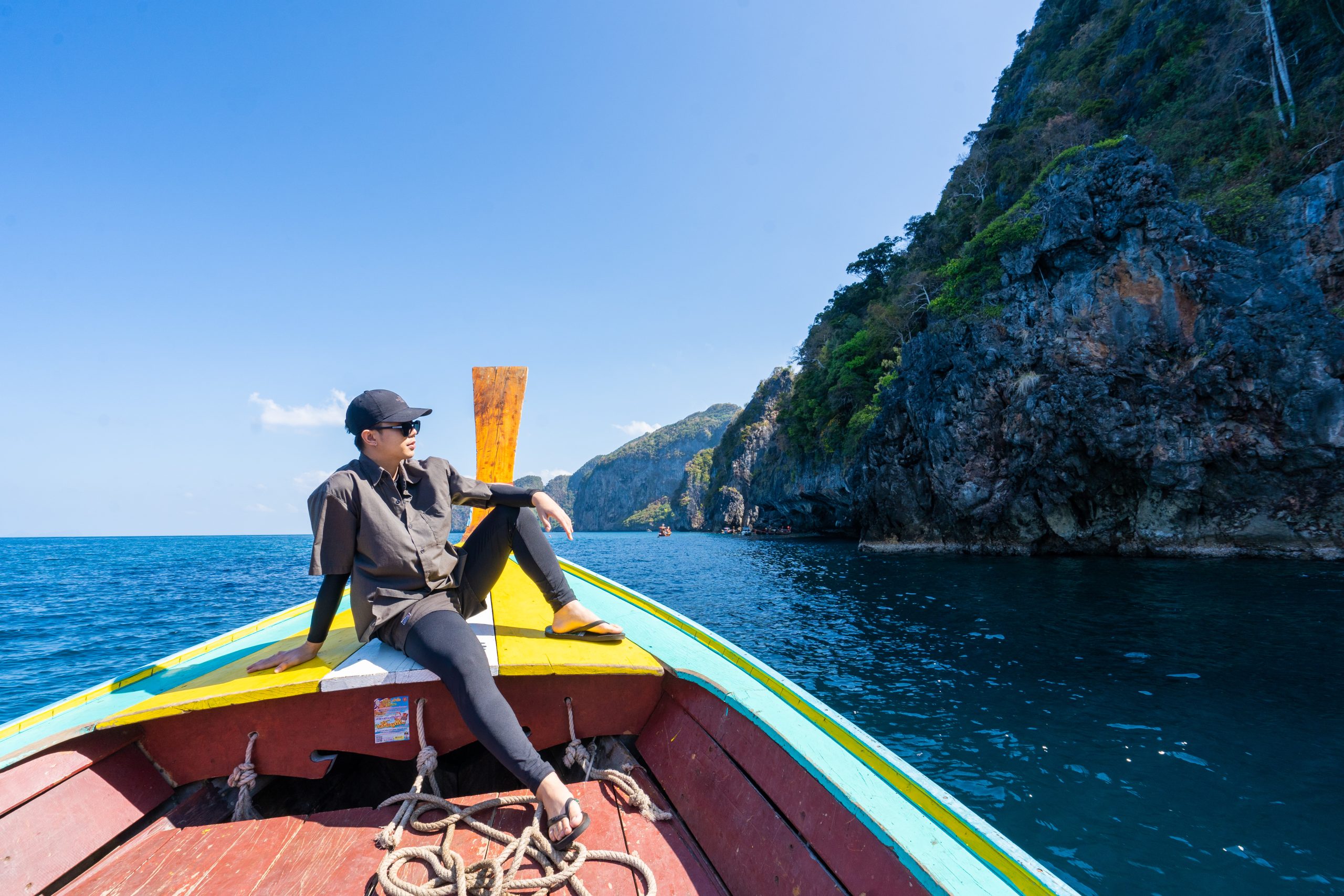 On the morning of our second day, let's hop on a boat to the Emerald Cave at Heart Island, an unseen destination of the Southern Andaman sea.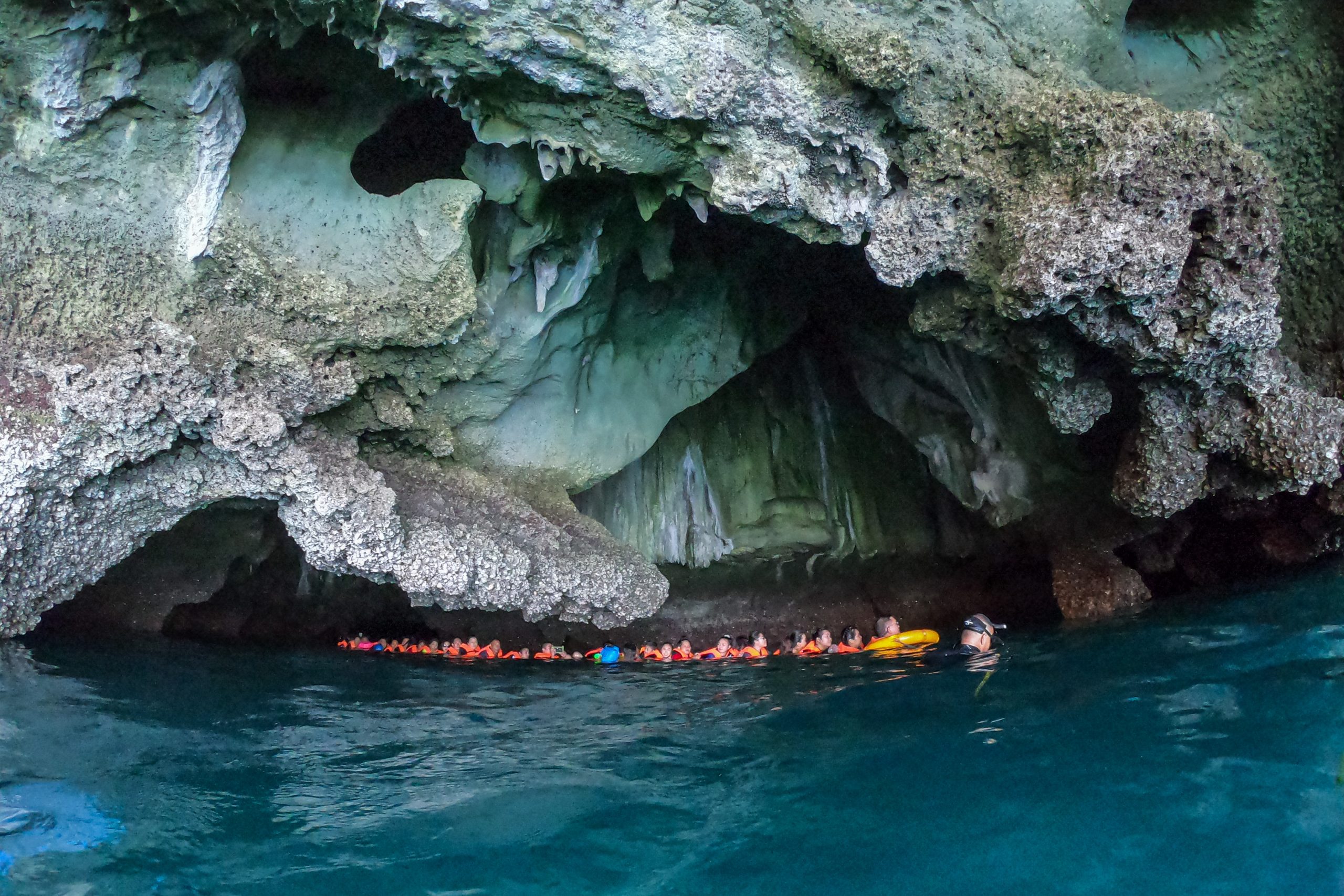 You need to float on a life jacket when entering. Therefore you must go there with a specialized guide.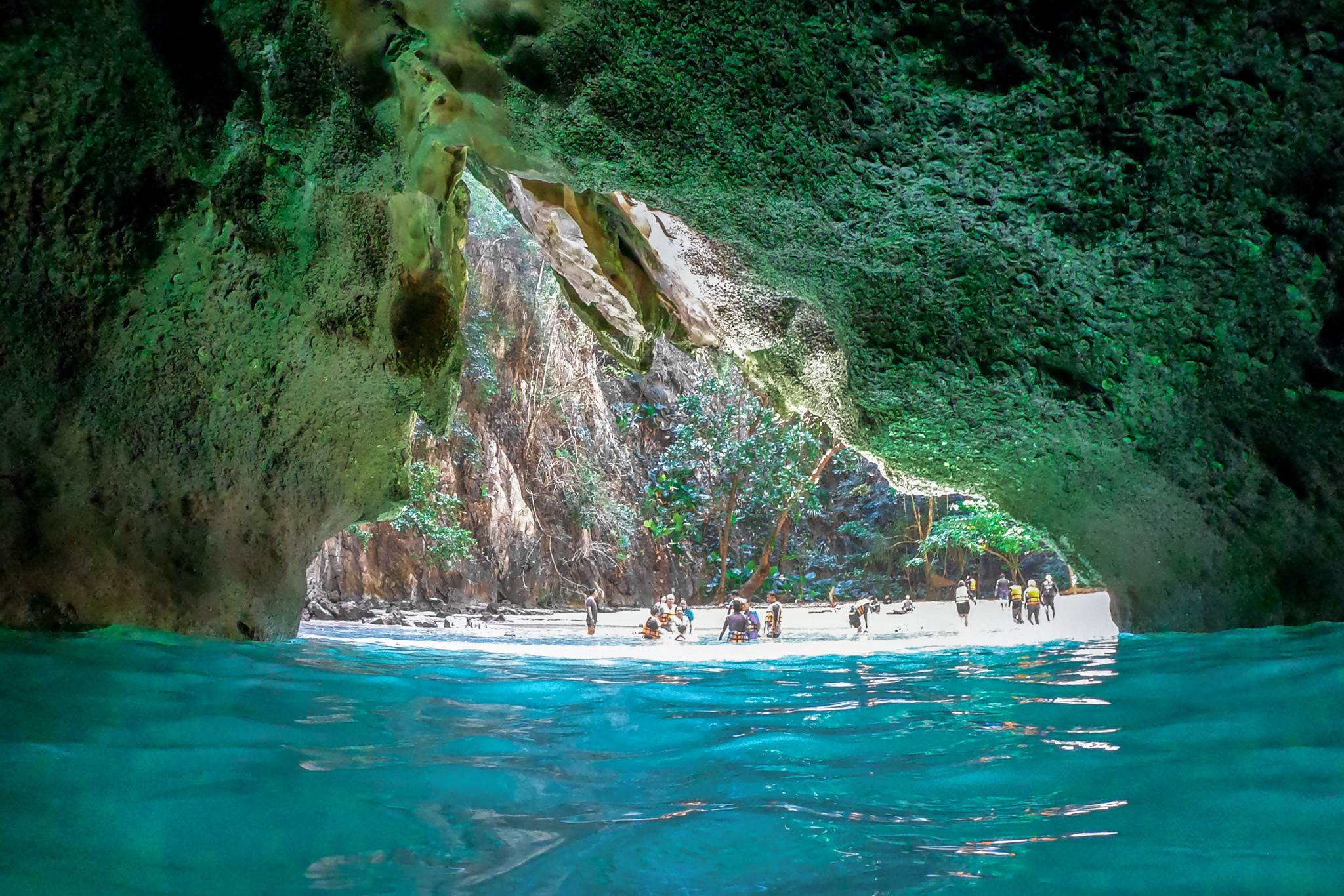 You will see the mesmerizing view of the cave once you have entered.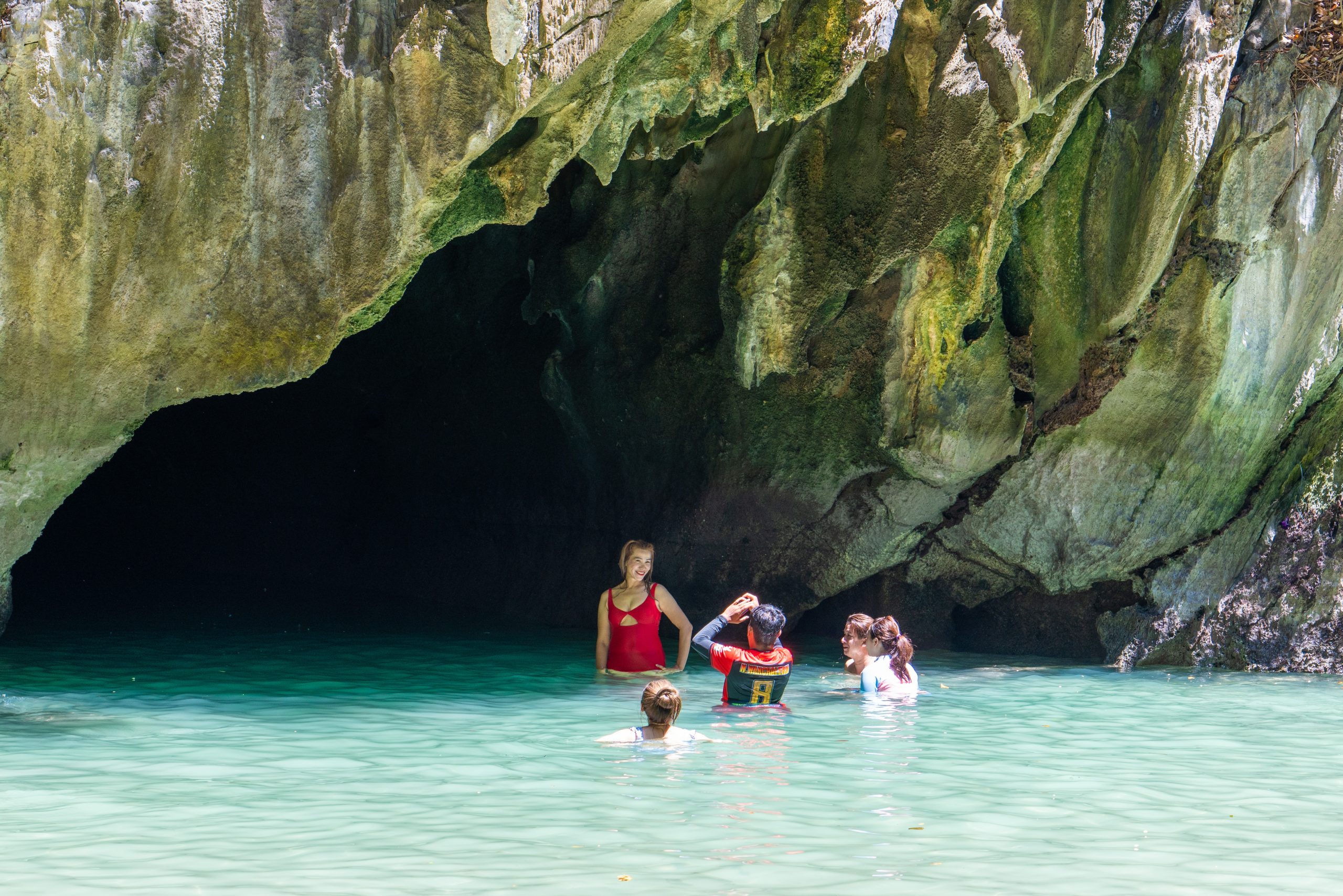 The water is crystal clear.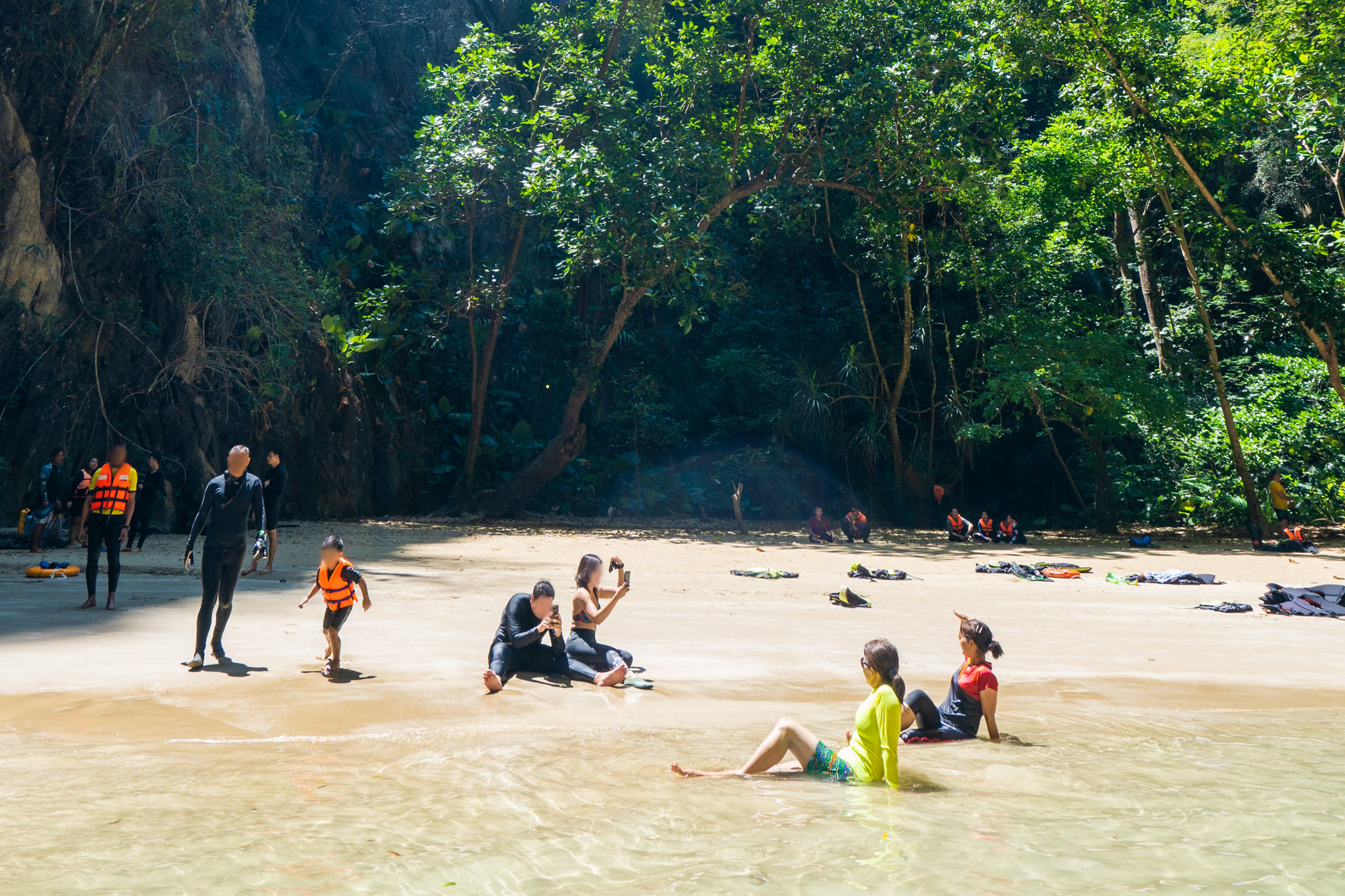 The sand is white and soft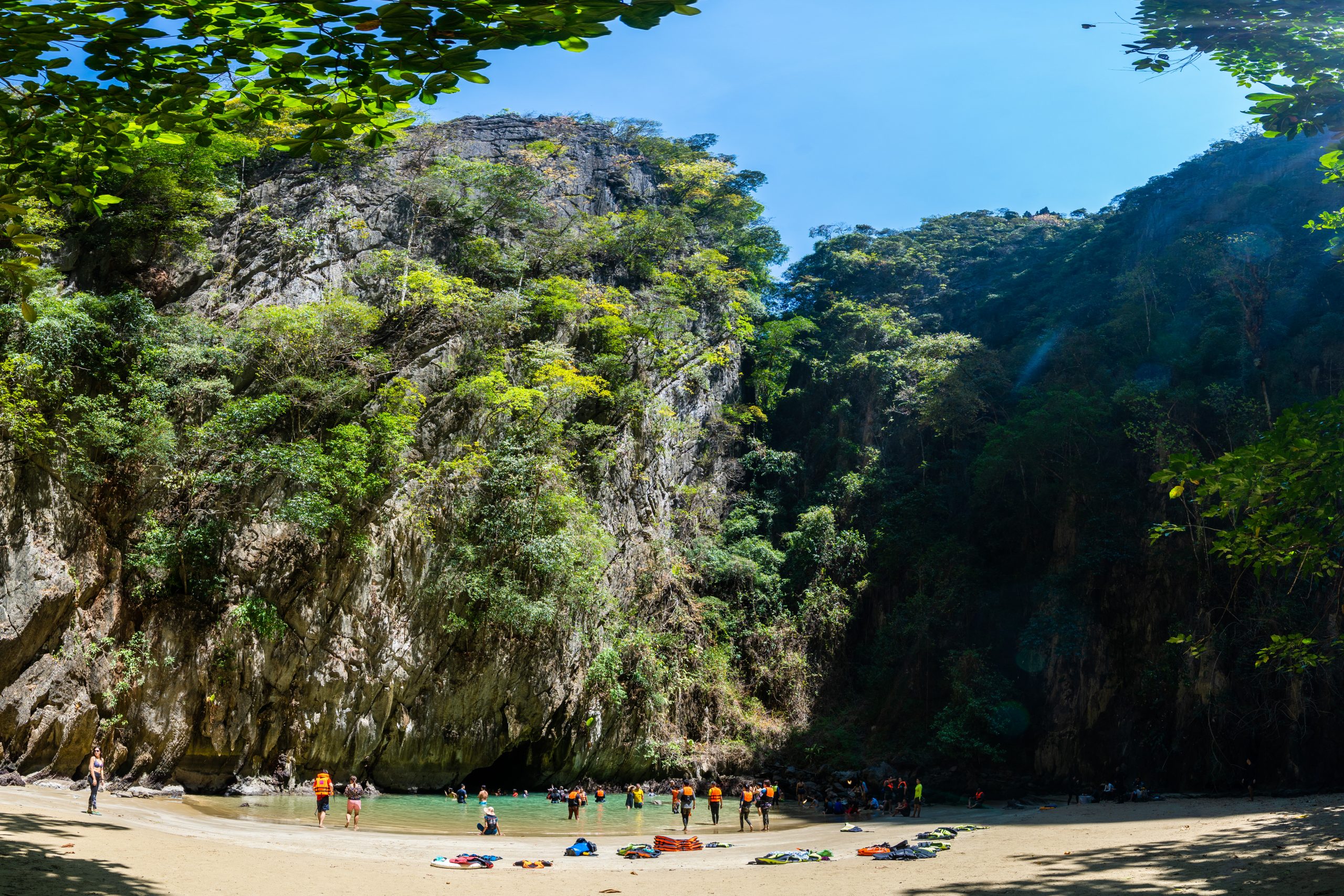 Surrounded by green forests.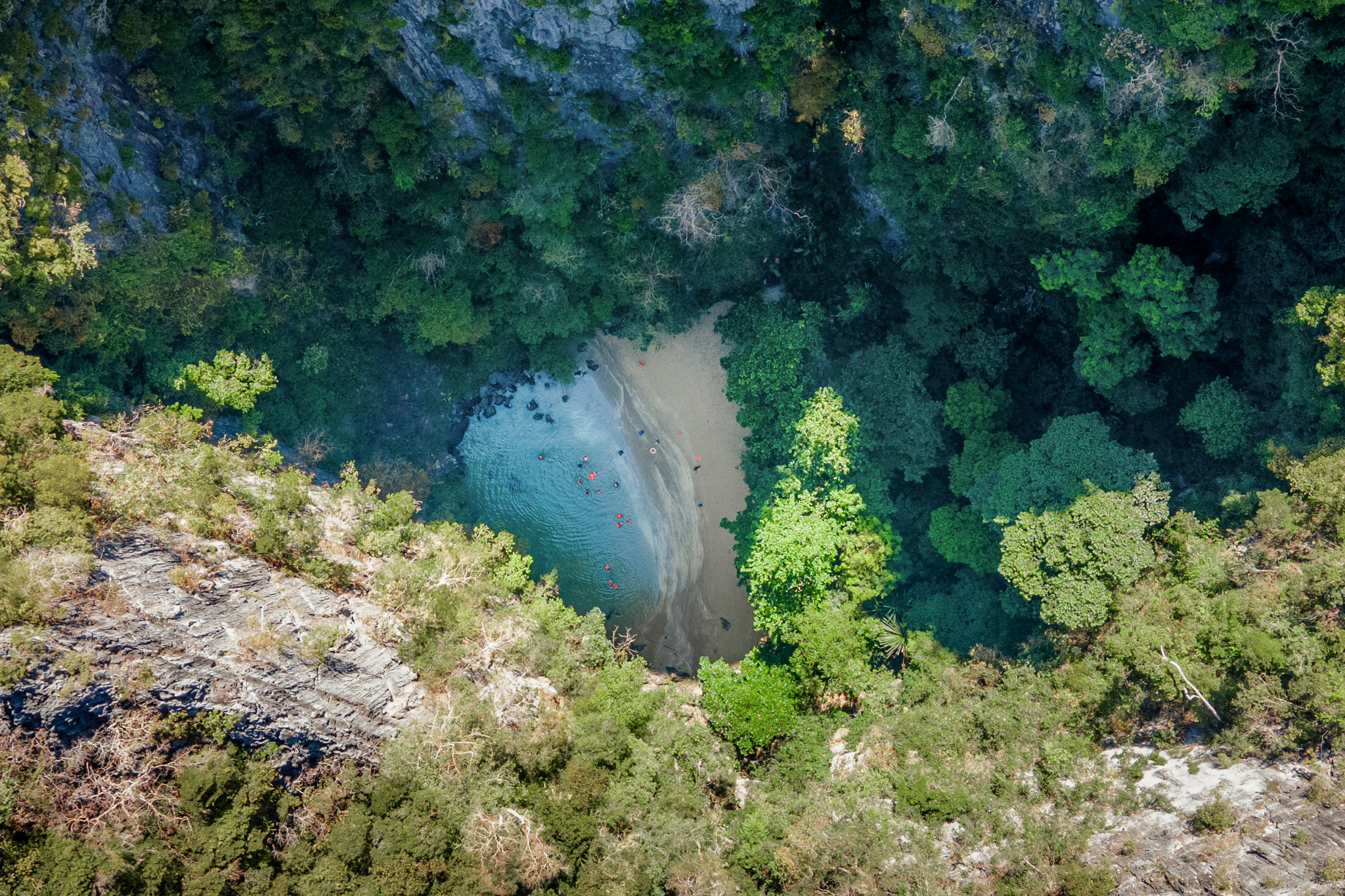 These are just some of the many amazing spots and restaurants in Trang. If you have a chance, do not miss to visit Trang and fall in love with this beautiful city.